YNES
+ Storm St Clare / Ace Ambrose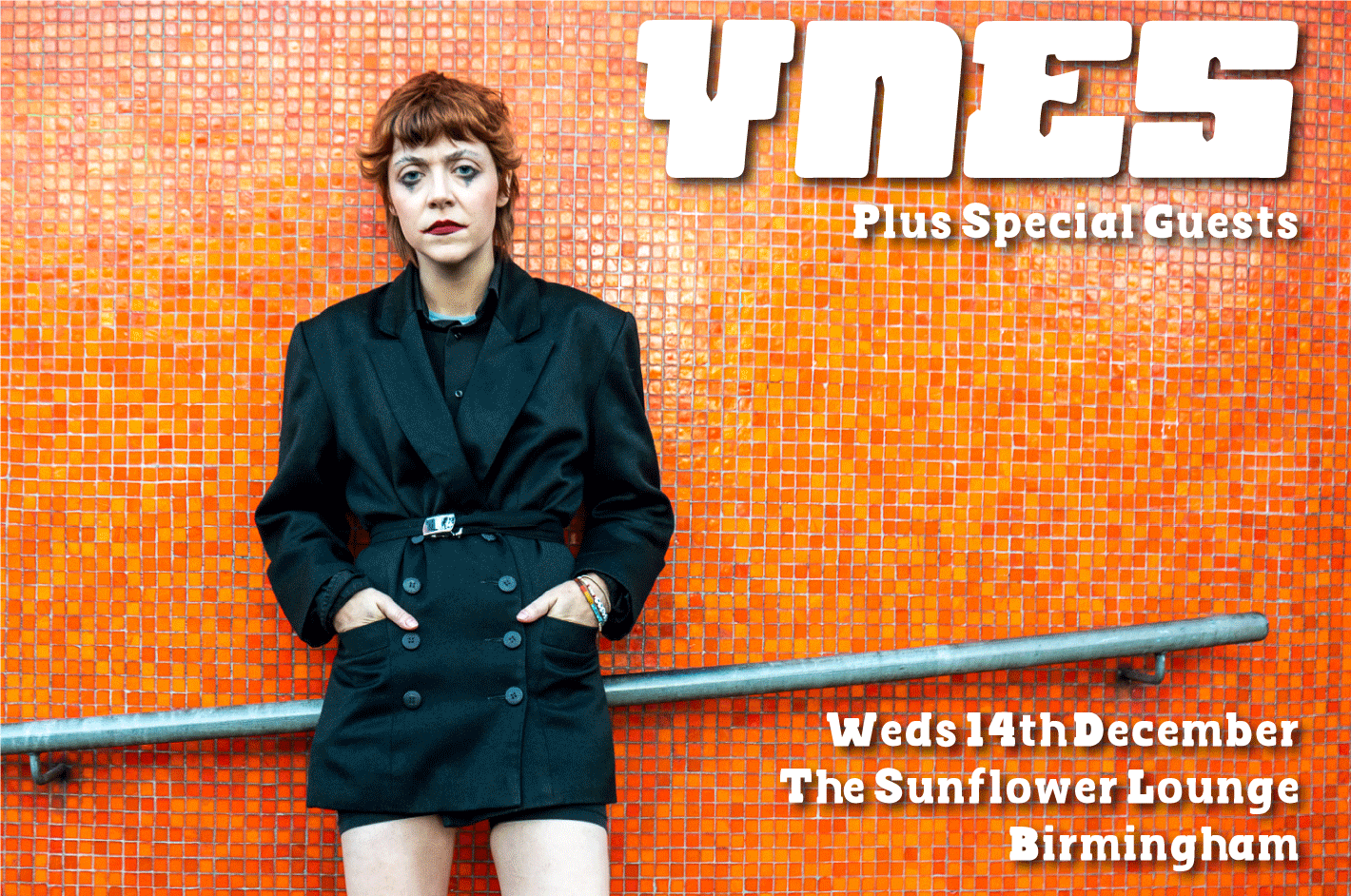 Event Details
Date: Wednesday 14 December 2022
Doors: 7.30pm
Price: £8
Ages: 16+
Uncover Presents:
YNES
Having roots both in Canada and the UK, YNES takes equal influence from the North American emo-punk scene (The Front Bottoms, Modern Baseball), and the Britpop revival of the late 2000's (Kate Nash, Jamie T). Sitting messily between the two, YNES splashes tongue-in-cheek lyricism over a high-energy punk canvas.
With the unpredictable nature of lockdown affecting live gigs, YNES spent 2021 utilising social media to build an online presence – amassing 20,000 followers on TikTok alone. This momentum led to a string of gigs across the UK, as well as a main stage slot at Bigfoot Festival and an appearance at the Isle of Wight Festival.
Having previously supported the likes of GIRLI and Benefits, YNES spent April of 2022 on her debut headline tour – even stopping off to perform at Scruff of the Neck whilst in Manchester. YNES plays the Glastonbury's Left Field Stage this June, before embarking on her EP launch tour in August.
——————————————————————————-
"Two of the most iconic genres to come out of the UK are punk and Britpop – YNES brings the two together in a painfully relatable manner." – Simone Barton (CLASH)
YNES's slam-bang voice and spikey lyrics are like a glorious fusing of X-Ray Spex and PiL. " – Audrey J. Golden (LOUDERTHANWAR)
Also featuring
Storm St Clare
Ace Ambrose