The Wider Community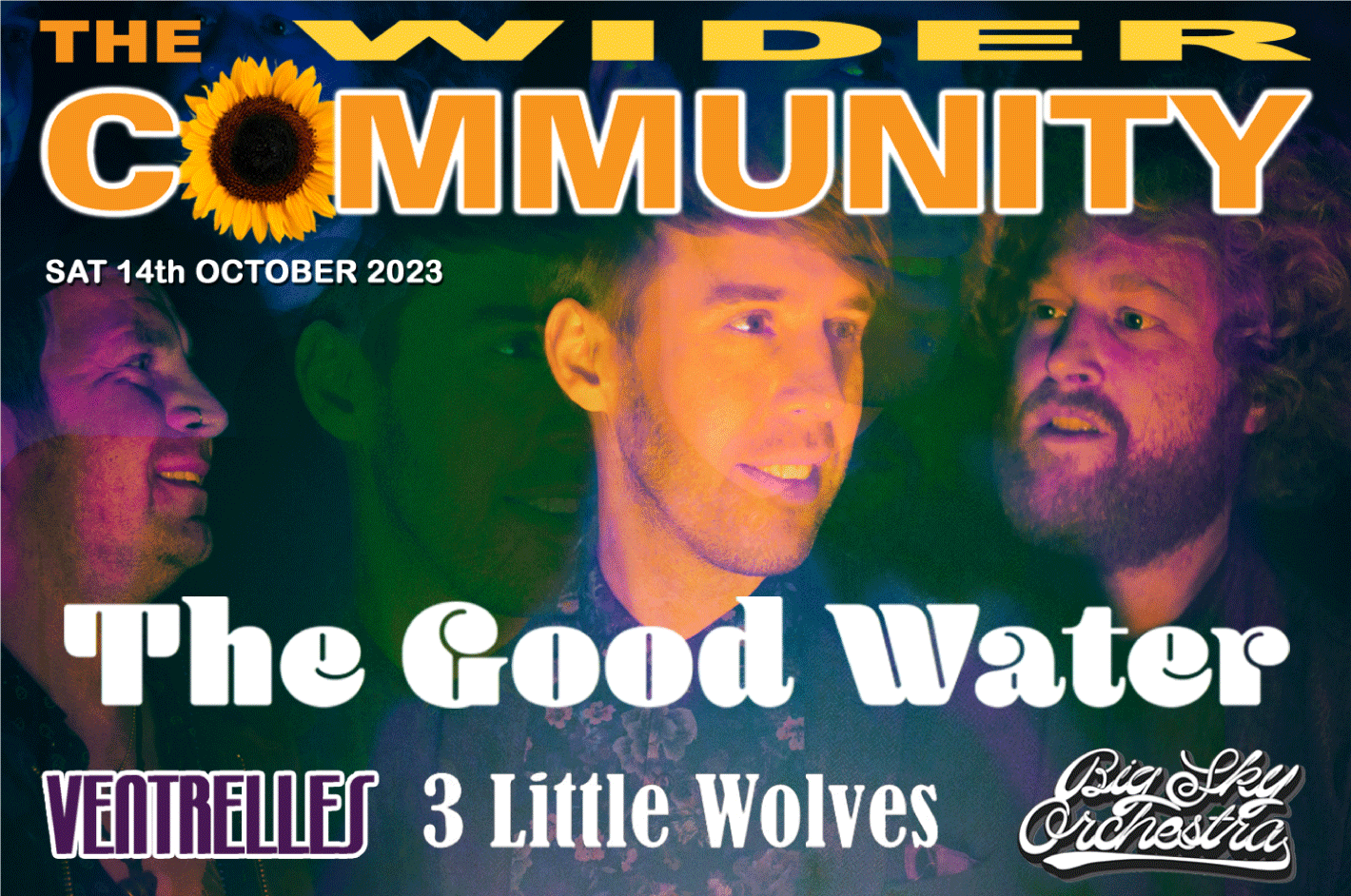 Event Details
Date: Saturday 14 October 2023
Doors: 7.30pm
Price: £10
Ages: 18+
Manchester band Ventrelles make their Midlands debut when they join Birmingham bands The Good Water, 3 Little Wolves and Big Sky Orchestra as part of 'The Wider Community'.
Having been part of a gig arranged by the West Midlands fan initiated collective 'Community' in January, when an 'Away Leg' took place in their native Manchester, Ventrelles loved it so much they wanted to come to Birmingham!
So, we've put together a great line-up of Birmingham bands around them – headlined by The Good Water with their unique style of psychedelic indie rock.
Community is defined as a group of people living in the same place or having a particular characteristic in common. In this case, it's four superb bands for a tenner and a night of great music!
Love live, love local… and one band from further afield in this case.