The Skeme
+ The Resolutions, Esore Alle, Eastlands Grove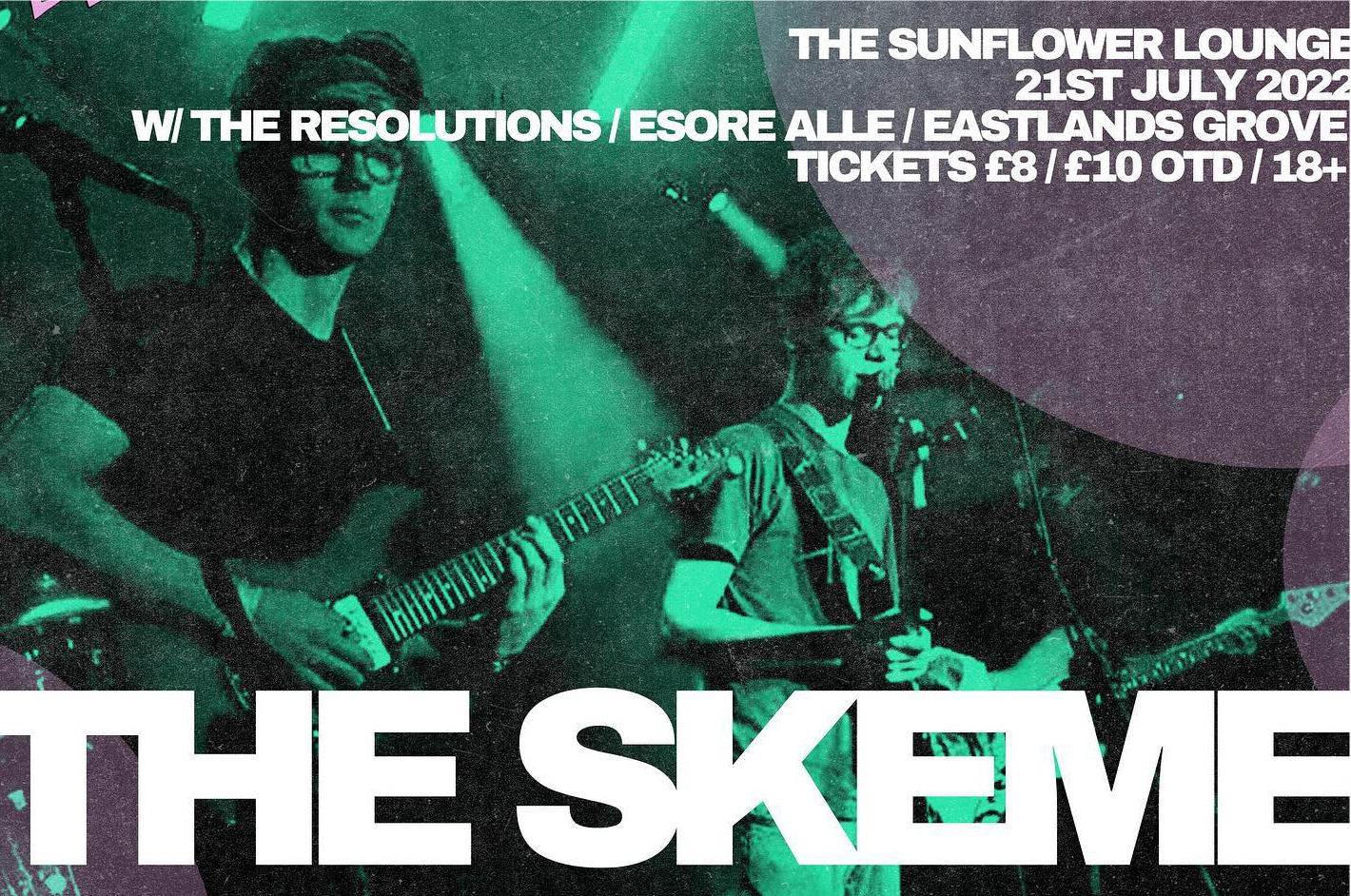 Event Details
Date: Thursday 21 July 2022
Doors: 7.30pm
Price: £8
Ages: 16+
The Skeme feat. The Resolutions, Esore Alle, Eastlands Grove
The Skeme. A four piece Indie Rock band consisting of Ben on vocals and guitar, Glenn on guitar, Jake on drums and Tom on bass. They're from Banbury and formed in 2017 in their school. While starting out doing covers they now release original music influenced by bands like Arctic Monkeys, The Libertines and The Strokes.
The Resolutions. Birmingham's finest.
Esore Alle. We are 4 self-loathing wannabe rockstars who make music for the old and the young.
Eastlands Grove. Eastlands Grove are a band on a mission to bring back that old British Rock'N'Roll sound. With roots in Rock'N'Roll, Madchester and Britpop, they put their own unique twist on a tried and tested sound that great British music was built on! Get ready to sing along to the top!