Sterling Press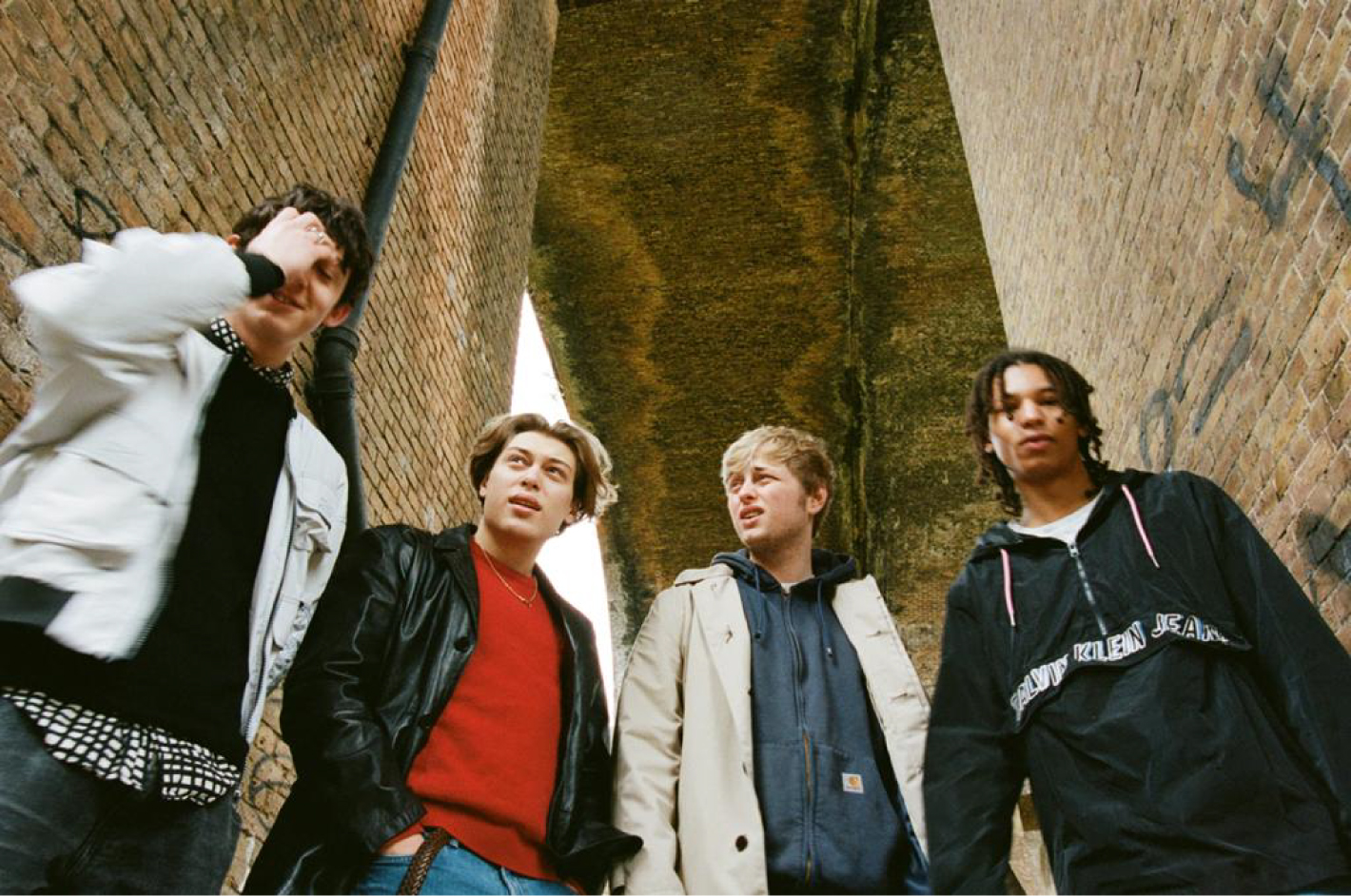 Event Details
Date: Tuesday 9 November 2021
Doors: 7pm
Price: £8
Ages: 16+
Sterling Press
"A hit UK band has been long overdue and Sterling Press might just fit the bill." – NOTION 
 "An out and out indie banger. This first song has all the makings of a proper indie classic. Fun lyrics, a super catchy melody and horns. Love it!" – Abbie McCarthy (BBC Music Introducing)
"Absolutely loving that fusion of Ska and Britpop" – Gemma Bradley Radio 1) 
 Played on BBC Radio 1 Introducing Show with Gemma Bradley, BBC 6Music Recommends with Steve Lamacq and on John Kennedy's X-Posure show on Radio X 
 Formed in West London at the dawn of a pandemic wielding 2020, Sterling Press is the city dwelling collaboration of Ed Higgins (guitar, vocals), Greg Smith (guitar, vocals), Marlon Reynier (bass, vocals) and Lucien Ismael (drums). Having grown up together in Hanwell – the band have been playing to London's sticky-floored grassroots stages, under different guises, for as long as memory serves. Injecting their original alt-rock sound with a newfound appreciation for punk, ska and techno music, Sterling Press sees he boys all shook up and thriving in experimentation. 
 Thriving in their high-octane live sets, Sterling Press look forward to bringing their new set up (with horn section in tow) to headline shows at London's 'The Grace' on 23rd July 2021 and Manchester's 'AATMA' on 30th July 2021. The four-piece are now on a sharp upward, and after 2 huge releases, 2021 is shaping up to be a big one for the Londoners!