Matt Tregortha
+ Adian / Brains for Breakfast / Rich Tregortha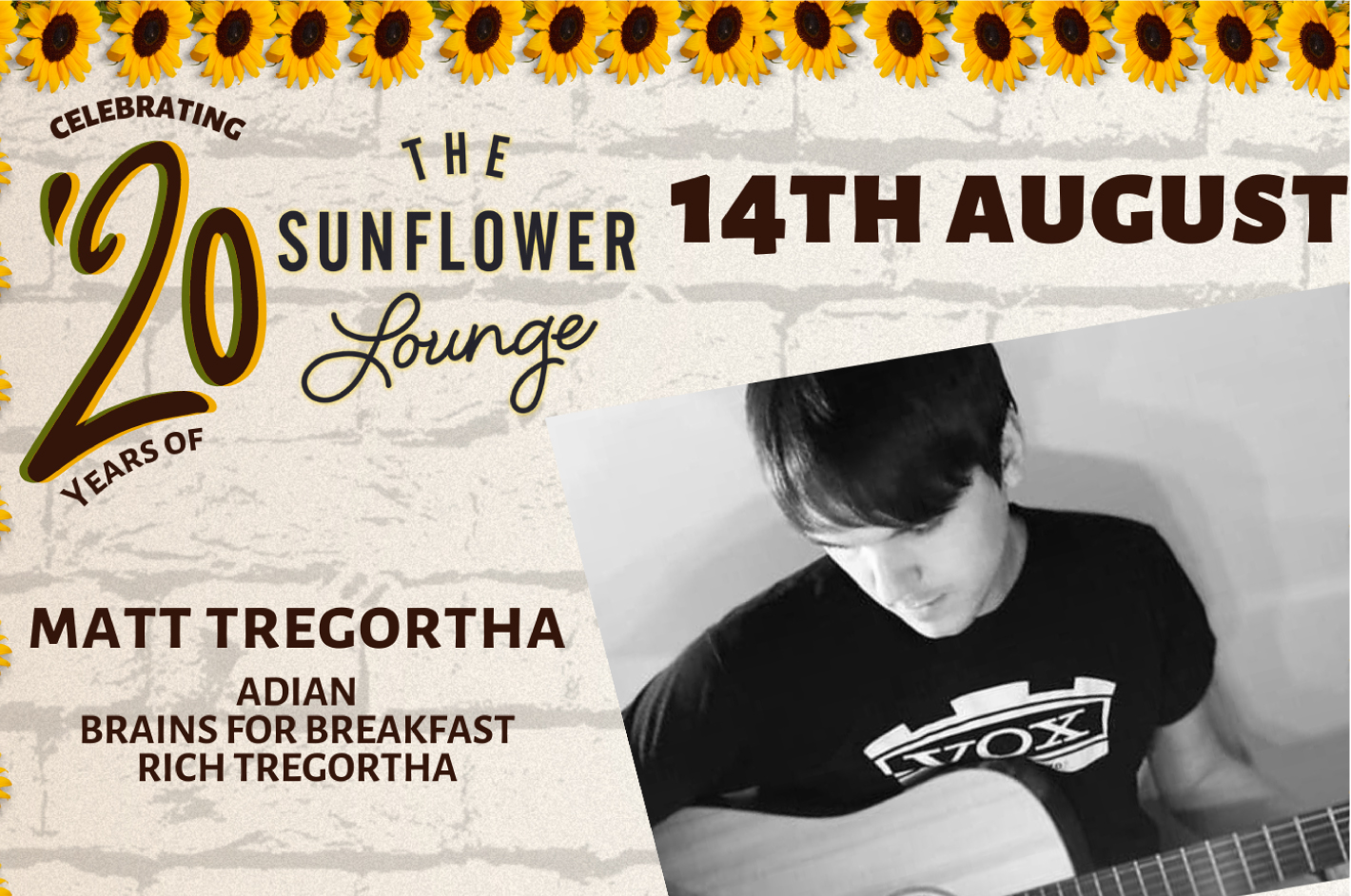 Event Details
Date: Sunday 14 August 2022
Doors: 7.30pm
Price: £8
Ages: 16+
Uncover Presents:
MATT TREGORTHA
Previously a guitarist in various alternative rock bands such as Wiseacre and Since Monroe, Matt Tregortha began performing solo in 2010 with the intent to focus on more mellow and stripped back music inspired by the likes of Elliott Smith, José González, and Nick Drake.
Having countless shows across the UK and multiple album and EP releases under his belt, Matt has supported Sam Forrest of Nine Black Alps and Dave McPherson of InMe to name a few. In 2019, Matt performed at an Elliott Smith tribute show presented by Brighton-based band Seadog where they and many other artists raised money for Grassroots Suicide Prevention.
ADIAN
BRAINS FOR BREAKFAST
Andy is the guy who plays the Uke and sings about the "Guitar Keyboard Ukulele and Melodica" if you have heard his music before I'm sure you will be singing that as you read.
This project all began after his venture listening to Get Cape. Wear Cape. Fly at Reading Festival giving him the inspiration to pick up the acoustic!
Since then he has been writing music for over 10 years playing hundreds of gigs.
Having recorded many EPs an album and a live album, Andy isn't afraid of going to the studio. He has even recorded at The Twang very own studio in Birmingham for his EP "Blood Sweat And Broken Years" in 2014 and with artist Benjamin Yellowitz at his home in London, with Eddie Thomas of Marquis Drive for the E.P "Work. Rest. Play" and more recently with Ray Parkes at his home studio.
RICH TREGORTHA