Kage Fight
+ Jess Martins, Member State, Mutual Frogs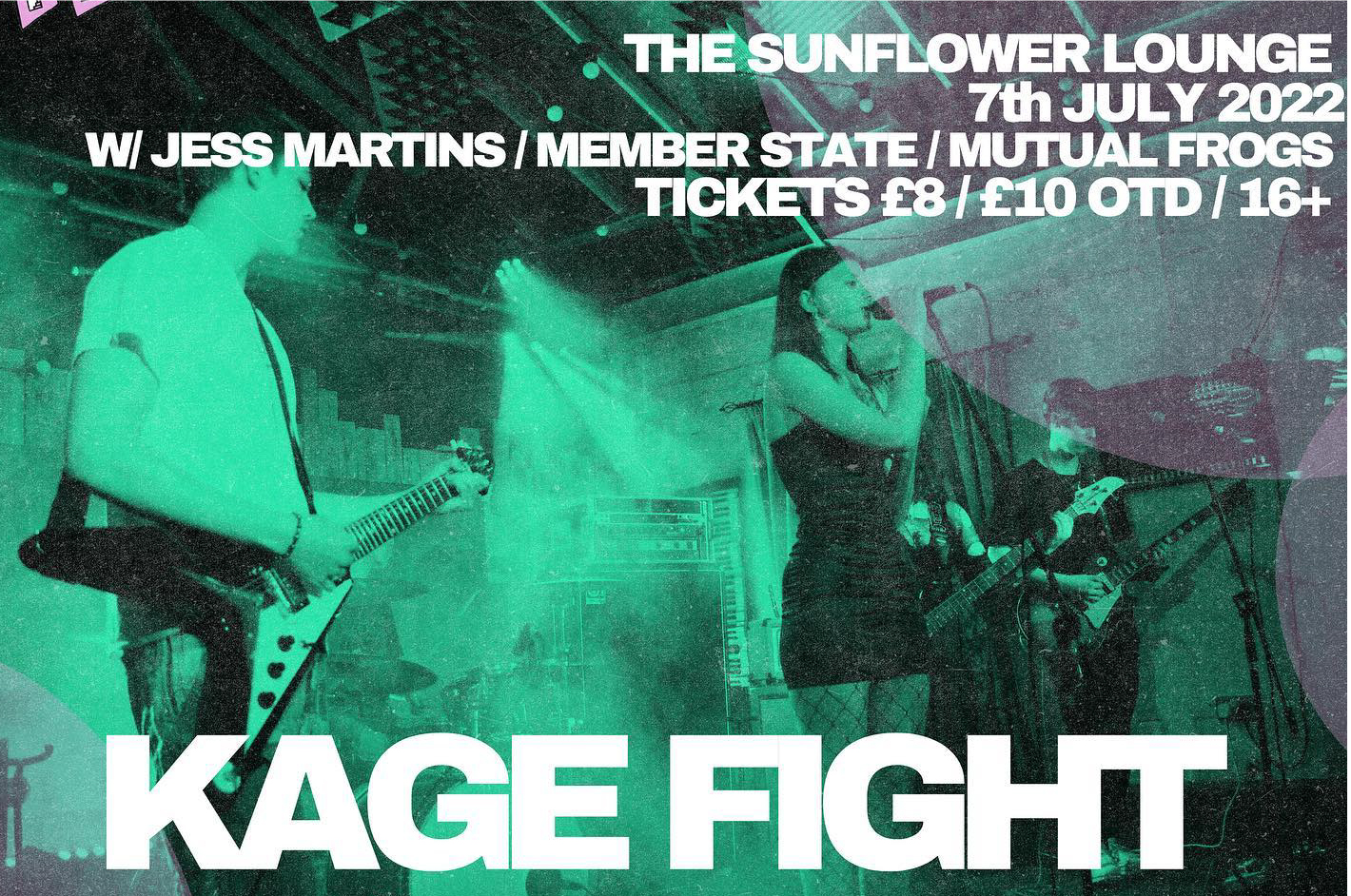 Event Details
Date: Thursday 7 July 2022
Doors: 7.30pm
Price: £8
Ages: 16+
Kage Fight feat. Jess Martins, Member State, Mutual Frogs
Kagefight. We are a new, upcoming punk/rock band based in, and around the West Midlands, we perform originals as well as covers and are influenced by a variety of bands such as: the smashing pumpkins, foo fighters, rage against the machine, nirvana, the Sundays, echobelly etc…, and hope to create a new sound of punk rock music that is unique and new to its own.
Jess Martins.
Member State. A 4 piece rock band consisting of the members Ryan Kendall (guitars, Vocals) Connor Doherty (guitars, vocals) Josh Dawson (bass) and Kyle Read (drums). The band are all self taught musicians and have roots in genres such as grunge, alt rock, pop punk and nu metal.
Mutual Frogs. A band from Selly Oak, Mutual Frogs have been playing music together for nearly 3 years. The exact story ofhow they formed is a confusing tale involving a Chinese takeaway, an unlocked phone, and alcohol. When asked what style of music they play, the best answer they can come up with is somewhere around "chill-ish blues-ish indie rock?" but they hope you like it.