Johanna Warren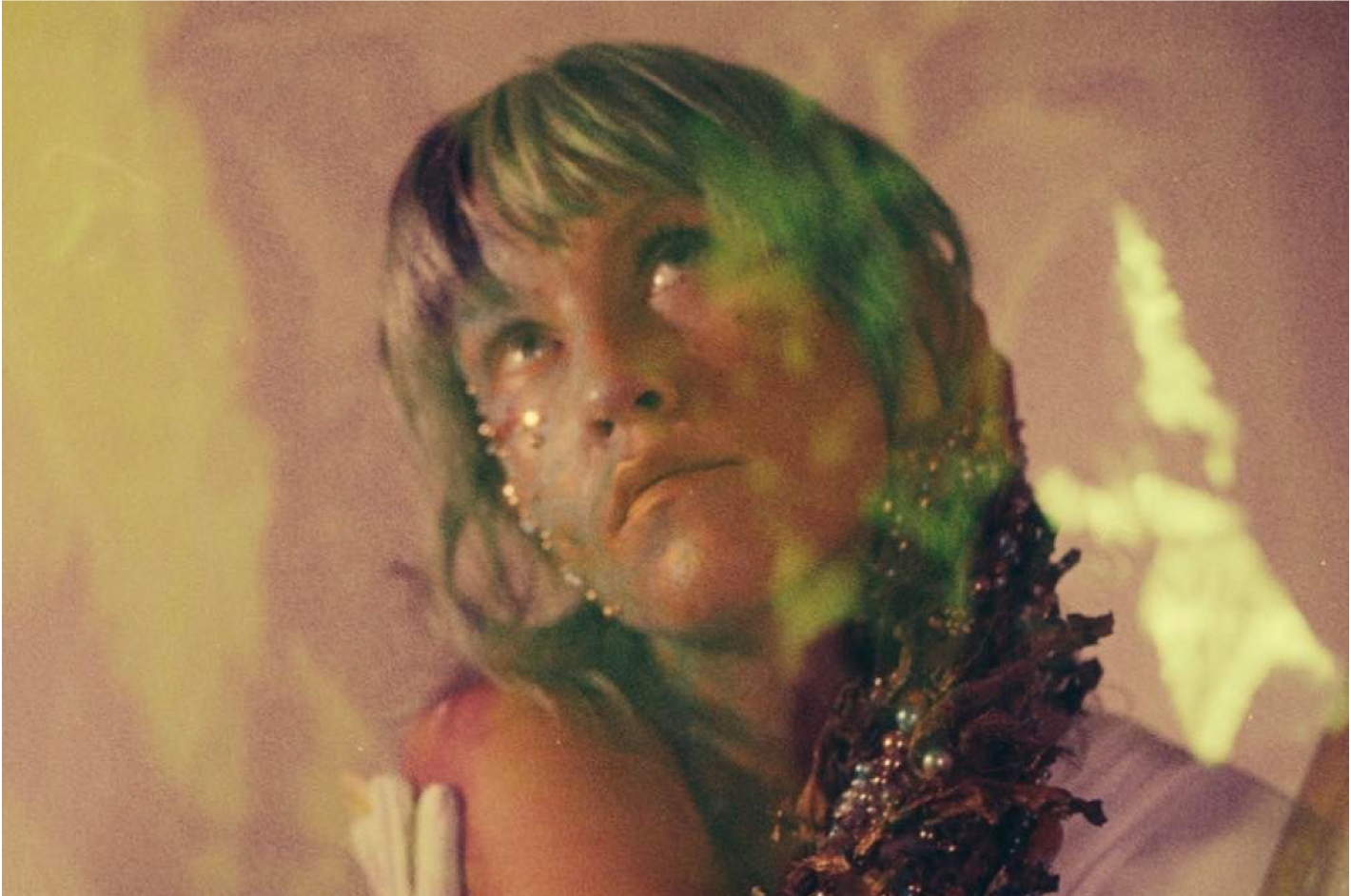 Event Details
Date: Sunday 13 November 2022
Doors: 7.30pm
Price: £12
Ages: 18+
Johanna Warren
Johanna Warren is no stranger to death. As a toddler she was notorious for jumping into
the deep end of swimming pools when no one was watching. At nine she grew
mysteriously ill, eventually fell into a coma and emerged with a diagnosis of Type 1
diabetes, a condition that has consistently taken her back to what she describes as
"liminal, mystical places" in bouts of extreme hypoglycemia. And at 23, Warren (at the
time a staunchly cynical atheist) was in a fatal car crash that left her with an unshakably
vivid experience with what seemed to be an angel.
This close collaboration with mortality and mystery is key to Warren's artistic practice.
Floating in the doorway between worlds, she has repeatedly found herself looking out at
an ocean of etheric colored light and indescribably beautiful music—and been left with a
feeling of purpose. "It's the role of the artist to try to carry some of that beauty, even one
tiny drop of it, back over the threshold," explains Warren. "Of course it's doomed to fail,
but it's a sacred failure."
It makes sense, then, that Warren seems to make art like her life depends on it. Since
self-releasing her debut solo album Fates in 2013 she has barely stopped touring,
performing alongside similarly masterful artists including Mitski, Julie Byrne and Marissa
Nadler. Her 2015 sophomore album nūmūn propelled her to the forefront of artists to
watch, with Rolling Stone naming her an "Artist You Need to Know" and Stereogum
citing her as a best of that year. In 2016 Warren founded Spirit House Records, an
independent label that promotes a queer, artist-friendly ethos, and announced a twin
pair of albums: Gemini I and II. The two LPs are in conversation with one another,
offering glimpses of a passionately dysfunctional relationship—perhaps between two
warring parts of the artist herself.
Following the release of Gemini II Warren embarked on her extensive "Plant Medicine
Tour" around the US. At every one of the 70+ shows, she welcomed local herbalists,
farmers, and activists to share their work with attendees. In the spare moments between
tour stops, Warren recorded her fifth solo album, Chaotic Good, at thirteen different
studios around the US. It was released on Wax Nine/Carpark Records in 2020 to critical
acclaim.
In addition to music, Warren has a love for acting. In October 2021, she premiered
selected songs from a new musical adaptation of Euripides' ancient tragedy The
Bacchae, in which she plays both Pentheus and his mother Agave. She recently starred
in forthcoming indie feature "She the Creator" (Bioluminescent Films) and lent her voice
to Netflix series The Midnight Gospel.
Currently homesteading in rural Wales, Warren spends her days foraging for wild
medicinal plants and raising two dogs, four chickens and a vegetable garden. Lessons
for Mutants is her sixth solo LP and second for Wax Nine/Carpark Records.