itoldyouiwouldeatyou x awakebutstillinbed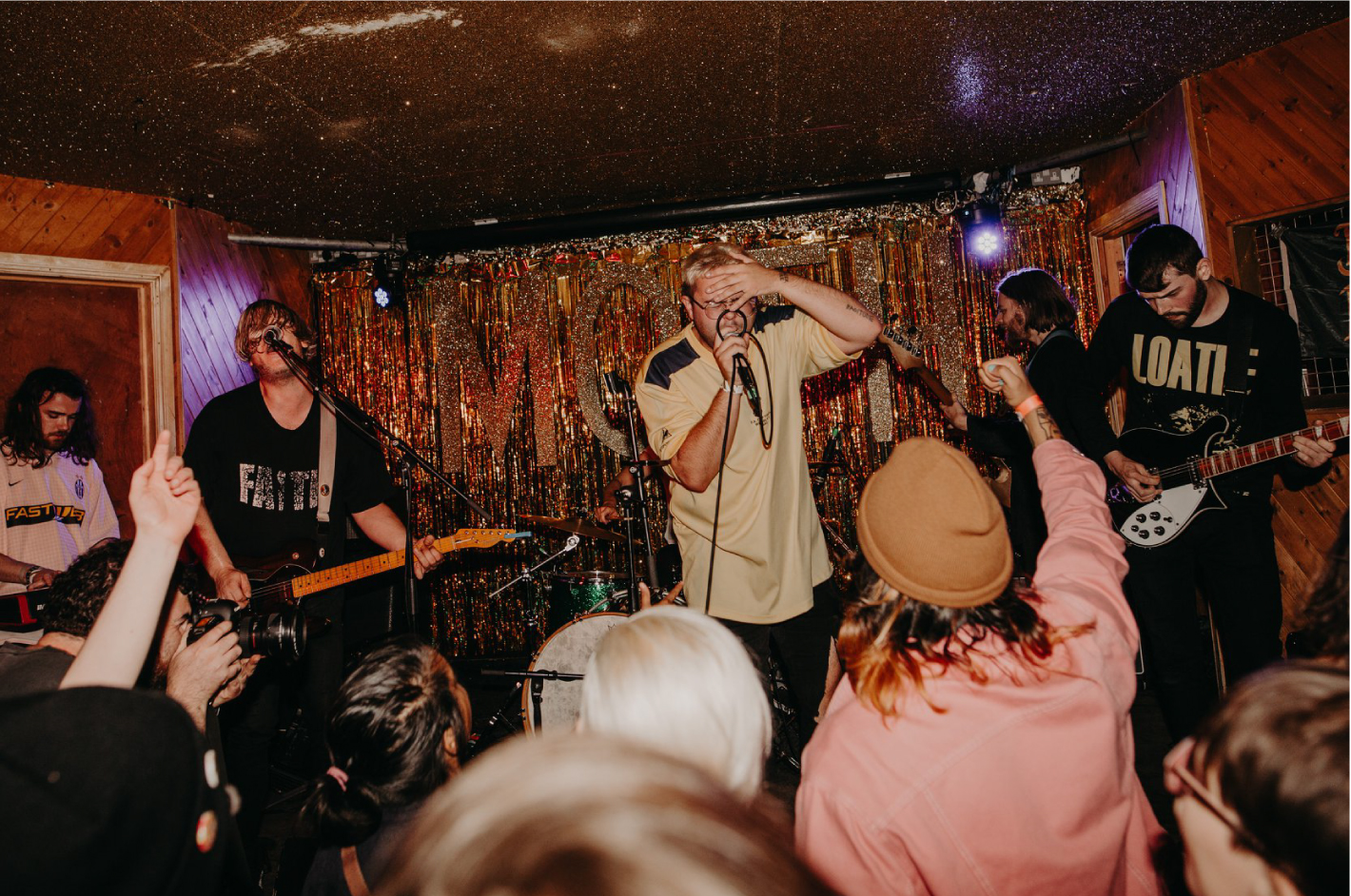 Event Details
Date: Thursday 15 September 2022
Doors: 7.30pm
Price: £10
Ages: 16+
Uncover Presents:
itoldyouiwouldeatyou
Channelling experimental eclecticism through the nostalgic sounds of their youth, six-piece emo outfit itoldyouiwouldeatyou paint a vision of a better future for a maligned and oft-problematic genre.? Primarily written by frontperson Joey Ashworth and their decade-long writing partner Josh See, the band released their debut Oh Dearism in late 2018 via Alcopop! and Failure By Design Records.? A shapeshifting record which takes in electronic, post-punk and classical influence alongside the band's more traditional emo sensibility, Oh Dearism garnered acclaim for thoughtful takes on everything from personal strife to class struggle, mental illness to international heritage.? itoldyouiwouldeatyou's creative ambition is matched by their collaborators and peers Clumsy Bodies – a London-based theatre, visual arts and poetry group – and video director Chevy Blazer who together helm the band's visual direction.? Looking forward, the fervency that follows itoldyouiwouldeatyou looks set to become their calling card – more than just a fanbase, they are building a following built as much on a vision for a more progressive future as it is on their stunning musical output itself. – Tom Connick (NME, DIY, Dirty Hit)
awakebutstillinbed
Awakebutstillinbed, stylized as awakebutstillinbed, and abbreviated as absib, is the solo project of American musician Shannon Taylor.