IOTA / Dark Bloom / Violet Horizons / Dimes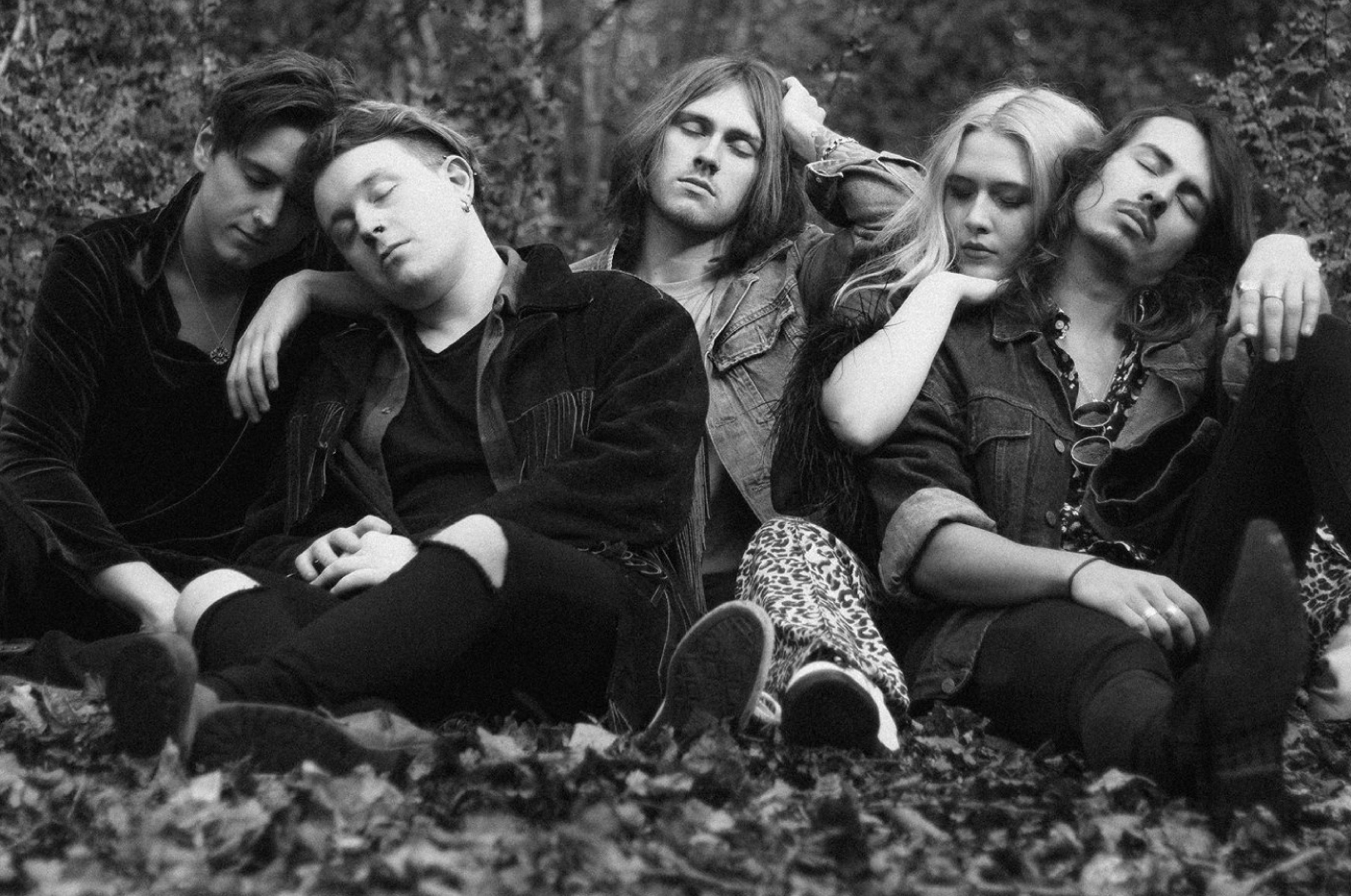 Event Details
Date: Friday 24 September 2021
Doors: 7.30PM
Price: £7
Ages: 18+
IOTA / Dark Bloom / Violet Horizons / Dimes
IOTA are ready and raring to show you some of their finest work yet after just finishing their UK tour- showcasing the culmination of the past year's hard work with serious energy. Wrapping up elements of the past 50 years of alternative guitar music in a bow; Think 'If Smashing Pumpkins and No Doubt had a baby' and from this deadly combination of beauty and beast you'll bang your head yet wipe a tear.
---
Serendipity and desire are what bore Dark Bloom. After performing alongside acts such as Creeper, DEAD! and even Toyah, two strangers met at a rehearsal studio in late 2018 looking for something more to fulfil their musical cravings. Since then, Dark Bloom have been releasing their transfixing intensity from their debut, sold-out show to shows across the country.
"A cathartic explosion."
God Bless the Bands
Following the release of the trio's late 2020 bombastic and sultry single, Bad News, Dark Bloom are continuing to push the boundaries of their artistic palette with their new single, Daydream. Produced by illustrious engineer Chris Coulter (Arcane Roots, Sun Arcana,) Daydream and its soaring choruses expresses the band at their most raw and vulnerable. Now returning from the gloom of a global pandemic, Dark Bloom are back as a band that will stop at nothing to provide an exciting, new facet to Alternative Rock.
"There is nothing stopping [Dark Bloom] from bigger things."
When the Horn Blows
---
Violet Horizons are a hard-hitting, high energy pop-punk band based within the West Midlands taking influence from a variety of other genres such as metal, rock and grunge in order to create a unique and mesmerising sound. We are a team, constantly supporting each other in order to be at our best, allowing us to work on new projects to deliver to a new and building audience.
---
Dimes are a Birmingham band birthed in the mid moons of 2020. With their hash it out style approach, they provide distorted sludge with thumping basslines. Backed by an endless groove on the skins and vicious vocals, these lads will give you a run for your coin. No thrills, no gimmicks, just some good old dimed rock and roll.