Heathen Apostles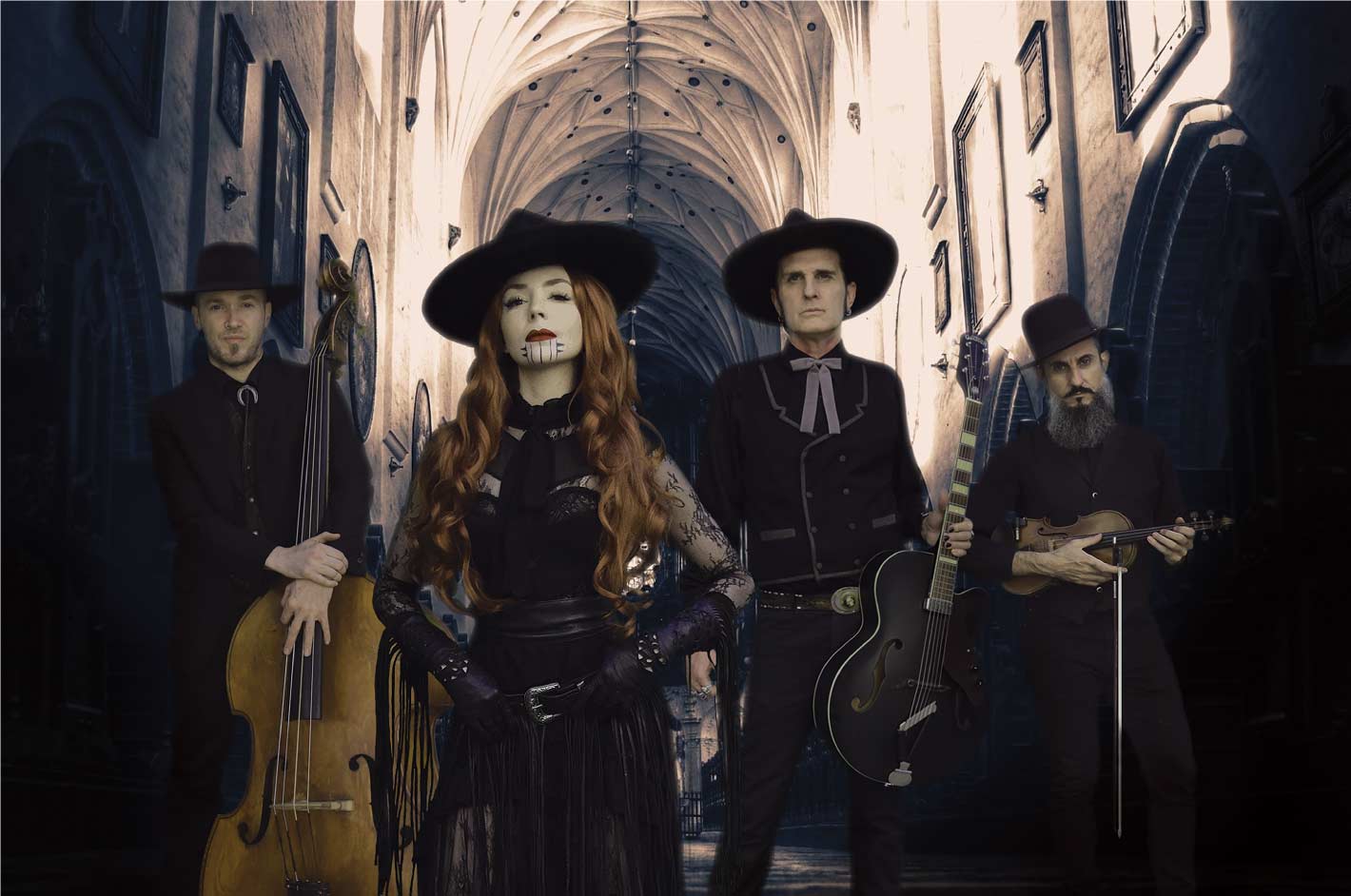 Event Details
Date: Tuesday 25 July 2023
Doors: 7.30pm
Price: £13
Ages: 16+
Heathen Apostles
Born of the voices of past lives and baptized in the dust bowl dirt, the Gothic Americana music of the Heathen Apostles harkens back to a bygone chapter of American history. Using contrasting influences such as Bauhaus, Nick Cave & the Bad Seeds and The Pogues along with Howlin' Wolf, Loretta Lynn (the band covers her classic Fist City) and Bessie Smith, the Heathen Apostles have created a style of music that at once conjurs both angels and demons, and will enlighten a darkened soul.
Crossing paths at a gathering one Indian summer evening, femme fatale bellower Mather Louth (Radio Noir) and rock n roll veteran Chopper Franklin (The Cramps, Mau Maus, Nick Curran & the Lowlifes) quickly uncovered a mutual appreciation for murder balladry, Americana, and memento mori. It was not long before a collaboration that sought to marry these interests in a sonic landscape, the Heathen Apostles, surfaced. The landscape was further tilled with the addition of Thomas Lorioux (The Kings of Nuthin') on bass and Luis Mascaro on violin.
Their 6 albums – Boot Hill Hymnal (2013), Fire to the Fuse (2015), Requiem For a Remix (2016), Bloodgrass Vol. 1 & 2 (2018), Dust To Dust (2019) and Bloodgrass Vol. 3 & 4 (2022) – along with their many EPs and singles (their release The Fall was named Best EP of 2018 by Folk n Rock magazine), capture the essence of the Heathen Apostles modus operandi: Southern Gothic Americana imagery surrounded by haunting, minor-chord melodies, musical influences including Gothic Roots music, Bluegrass, Blues, and Gypsy Jazz, all deftly bound together by the band's dark and sometimes brooding sense of a bygone age.
For 2023 the Heathen Apostles will be touring the UK in July in support of their Bloodgrass Vol. 3 & 4 album, and releasing music from the noted animated Gothic Western series The Goodbye Family.