Floodgate St / The Teals / LORENKA / Callum Shaw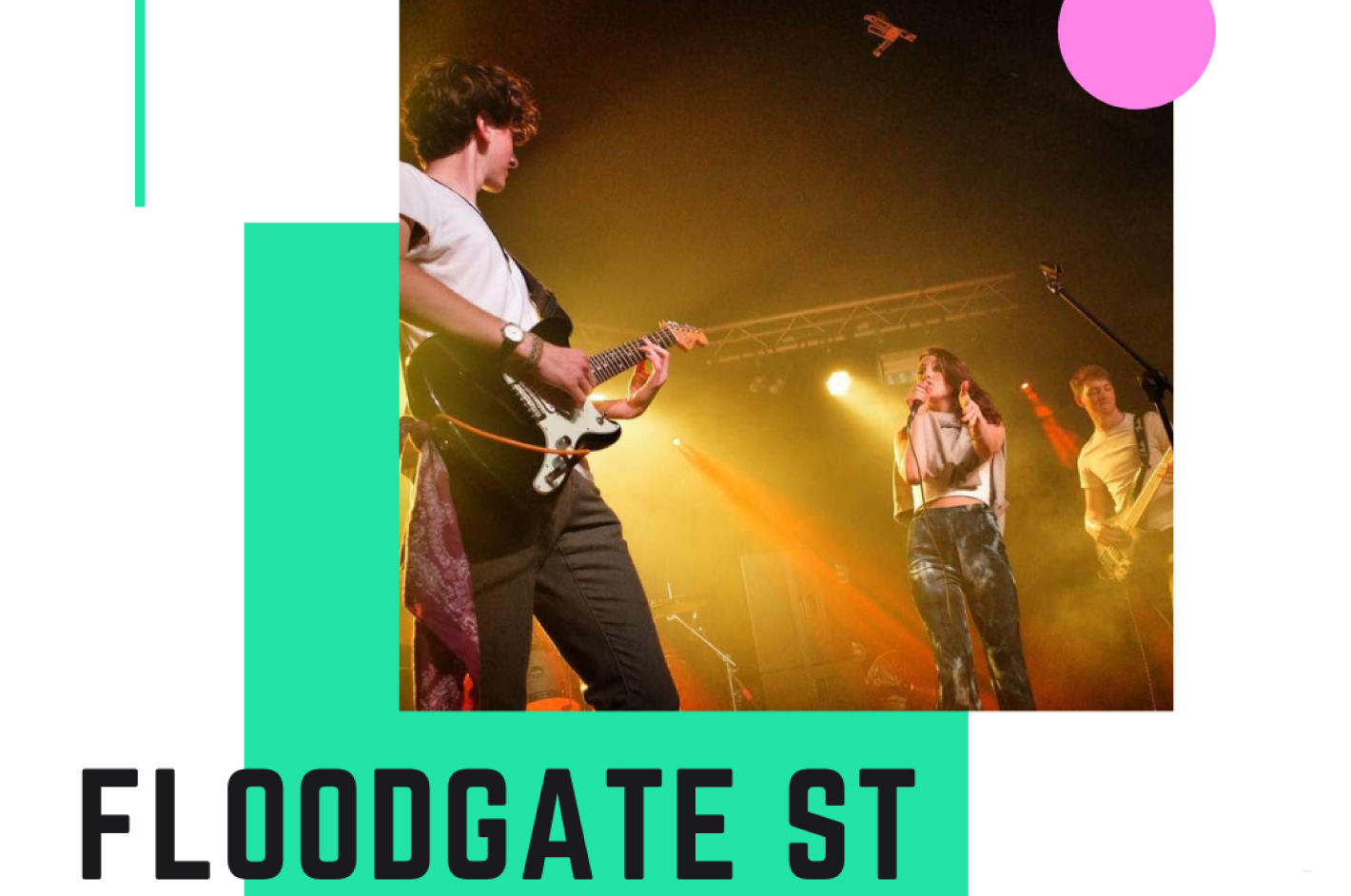 Event Details
Date: Monday 27 September 2021
Doors: 7.00PM
Price: £7
Ages: 16+
Floodgate St / The Teals / LORENKA / Callum Shaw
Floodgate St.- "A young Birmingham based group that fuses R&B and Pop to create relaxed vibes and great energy. Drummer – Josh, guitarist – Ollie, Bassist – Fin, and lead vocalist Ella, make up the band Floodgate Street. The group take inspiration from musical legends such as John Mayer and D'Angelo, as well as modern artists like Daniel Caesar and Tom Misch. Their passion and creativity are just a couple of features that make them unmissable.
The Teals are a young band from Wolverhampton, inspired by Declan Mckenna, Jamie T, The Wombats and more. Originally starting as a school cover band The Teals branched out, writing their own music and finding new members who spend their time studying performance. The Teals are eager to perform with full energy and nothing less.
Born and based in Birmingham, LORENKA, otherwise known as Lauren Janiec, is a seventeen-year-old singer/vocal artist, who has expressed herself through music and the creative arts from the young age of about six years old. Her style is mainly contemporary and R&B, but enjoys experimenting with different genres and has a broad musical taste.
Callum Shaw