El Sam
+ The Blue Jays + Chloe Mogg + Issy Winstaley + Tommy Gibbons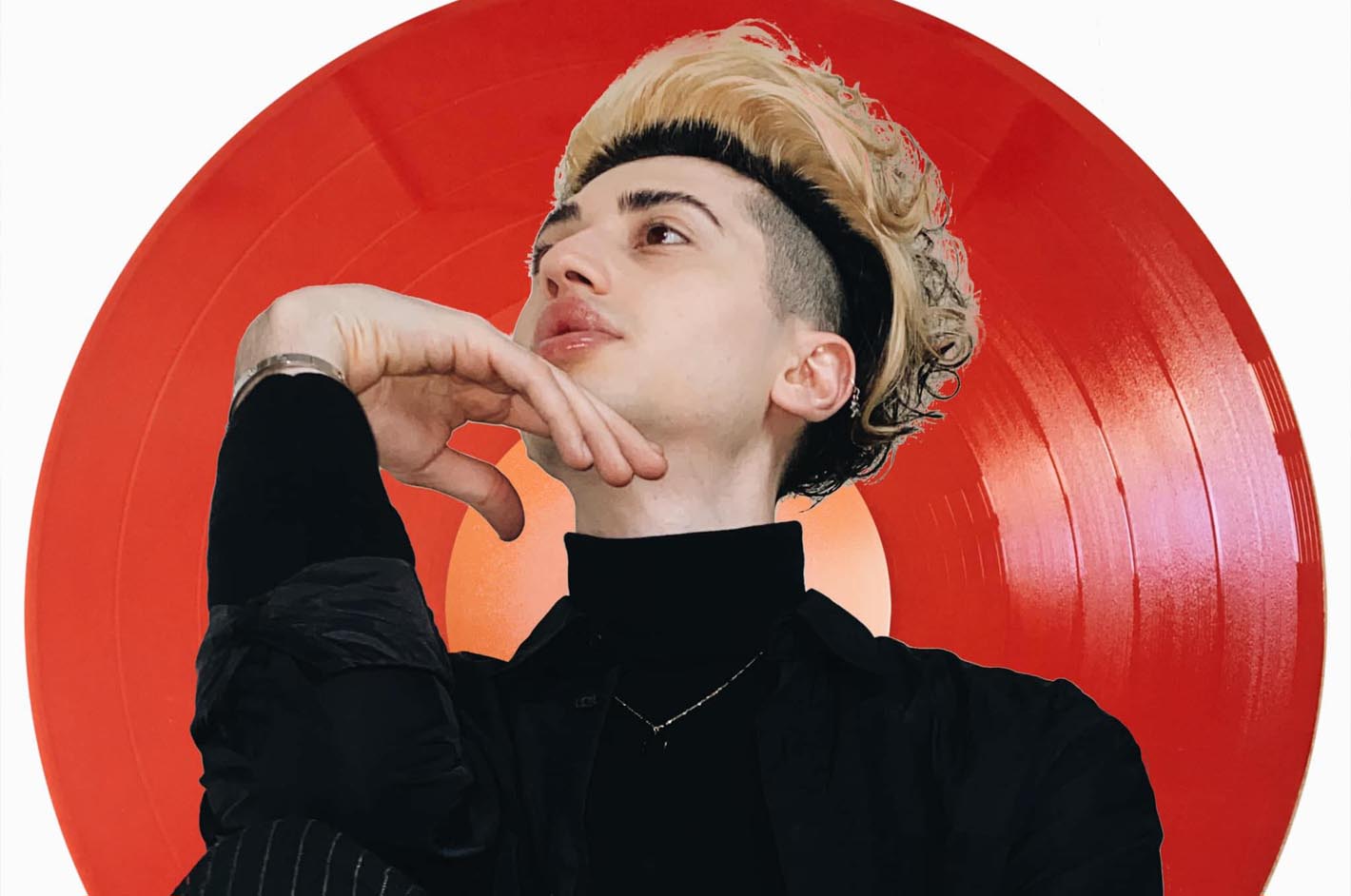 Event Details
Date: Sunday 25 July 2021
Doors: 7pm
Price: £7adv
Ages: 18+
The Future Sound Project Presents El Sam + Special Guests
El Sam
El Sam, a name derived from wanting to keep part of his original name but also adding a slight interest for when he performs. El Sam  is a British Alternative, Indie pop Singer-songwriter and producer, Influenced by the likes of Lana Del Rey, Marc Almond, Amy Winehouse, Sia, Jeff Buckley and Leonard Cohen.
At the age of 4, El Sam moved with his parents who were offered work in the Middle East and settled in Syria until the age of 15 when he moved back to the UK shortly after the Syrian war started. It was then when El Sam started writing his music expressing the emotions he was experiencing at the time.
At the age of sixteen, he started regularly performing at Birmingham's top Rock venue, The Roadhouse, From performing at The Roadhouse El Sam was then offered to support Jean Genie (David Bowie's no.1 Tribute Band) as a Solo Support Act, and has continued to perform at various venues in and around the West Midlands including radio shows managed by local Independent promoters.
2016 saw El Sam release his first Ten track album, Elixir, which he wrote and self-produced, expressing certain periods of time within his life. It has been described as 80's Alternative, Electronica with a Dark, Dramatic feel. The release of his album has contributed to him being booked to perform at bigger venues and events such as festivals, and Academies. In July 2017, El Sam then went onto release his second studio Album titled Elite which he again wrote and self-produced at his home studio followed with his second Album developing a lot of attention El Sam held his successful album launch party which sold out.
2018 saw El Sam release several singles that have been supported by multiple radio stations including BBC introducing. 2019 was an amazing start for El Sam, saw him named in the top 25 artist for bbc introducing artist to watch out for in 2019, calling the list the sound of 2019, he has also been nominated in two categories for the Birmingham Music Awards "Best Solo Male" and "Best Pop Act". Nominated to years in a row and actually winning the title of "Best Pop Act" for the 2020 Birmingham Music Awards
El Sam describes his fashion as Unique, Vintage and Alternative with a Dark twist, as "The young 1985 Prince."
Facebook | Instagram | Twitter
The Blue Jays
The Blue Jays are a Folk-pop duo based in the West Midlands who use "simple, uncluttered arrangements with glorious harmonies." (Slap Magazine, 2019)
Chloe Mogg
Delivering a mixture of musical influences, Chloe Mogg creates a spacious journey that will take you through all the emotions of music. As a young singer-songwriter with "parrot" hair, she brings life and colour to her performances. Known for her quirkiness and smile, she haunts the audience with her ability to tell a story with only her voice, guitar and 'strange' effects. With influences from Jeff Buckley, Nick Harper, Alanis Morissette and Marika Hackman to name a few, Chloe showcases a wide range of inspirations. Supporting artists such as Nick Harper, Jon Gomm & Quill, and playing hundred's of festivals all over the UK (including Lakefest, Moseley Folk & Arts Festival, Avebury Rocks, Leamington Peace Festival), Chloe's in her natural habitat on stage. With debut EP "Thalamus" getting radio play on BBC Radio 6 & BBC Introducing Hereford & Worcester, the songwriter has recently released her first single in 2 years "Judgement Day" which sees her experiment in an electronica/trip-hop world. Currently the songstress is in the recording process of her debut album due for release October 2020, the debut album will see all her influences in one place and will become her most diverse work yet.
Facebook | Instagram | Twitter
Issy Winstanley
Issy Winstanley is a singer songwriter from the West Midlands with a big future.
Website | Facebook | Instagram
Tommy Gibbons
Tommy Gibbons, 19, is a singer/songwriter from Wolverhampton. After spending some years playing guitar in a variety of bands, Tommy has returned to what he loves the most. Just a man and his guitar. Taking inspiration from Classic Rock, Indie, Country and Modern Pop, Tommy boasts a range of new originals and is excited to get out there and play it loud.