Chloe Mogg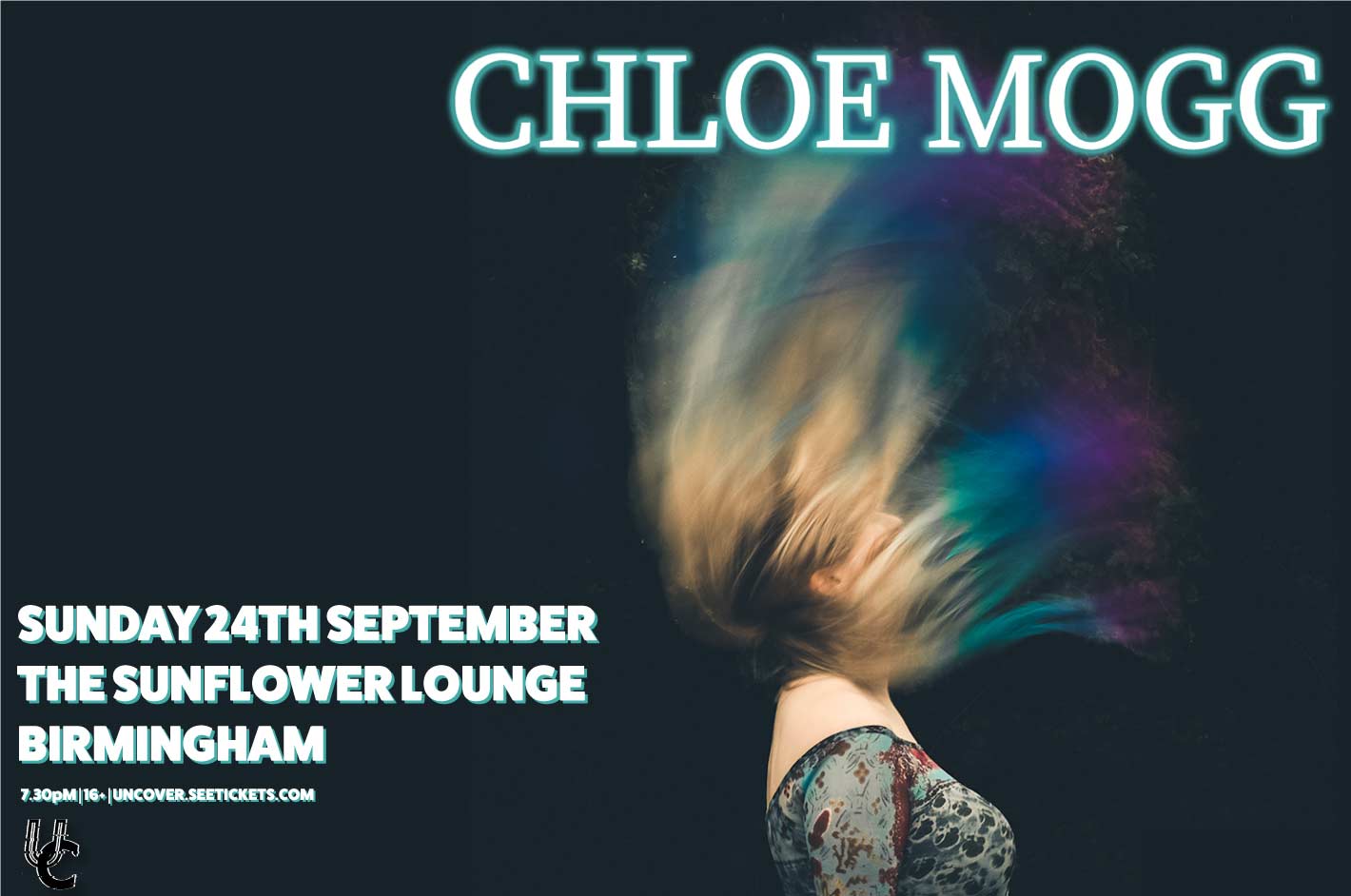 Event Details
Date: Sunday 24 September 2023
Doors: 7.30pm
Price: £8.50
Ages: 16+
Uncover Music Presents

Chloe Mogg

Chloe Mogg is an award-winning singer-songwriter, music journalist and PR that aims to bring life and colour to every project she's part of. Known for her quirkiness, 'parrot' hair & smile, she haunts the audience with her ability to tell a story with only her voice, guitar and 'strange' effects.

With influences fromJeff Buckley,Nick Harper,Chris CornellandAlanis Morissetteto name a few, Chloe showcases a wide range of inspirations. Supporting artists such as Nick Harper,Jon Gomm&Quill, and playing on festival lineups with artists such asDon McLean,Kaiser ChiefsandJake Bugg, Chloe's in her natural habitat on stage. Described as 'one of the hardest working musicians in the Midlands' by Andrew Marston of BBC H&W, Chloe continuously looks for her next challenge. A big advocate in raising awareness for 'invisible' illnesses, Chloe was featured on BBC Radio 1's Minute of Me & on BBC News talking about what it's like being a disabled musician.
Chloe is currently in the recording process of her debut album. With debut EP 'Thalamus' getting radio play on BBC Radio 6 & BBC Introducing, the songwriter released three singles in 2020 – electronic number "Judgement Day", trip-hop single "Helping Hand" and ethereal track "Attack". The three singles showcase that Chloe doesn't like to be limited to one genre. Receiving the 'Local Hero' at the AIM Music Awards in 2021, Chloe is ready for whatever the future may bring her way.