Cherym x Cheerbleederz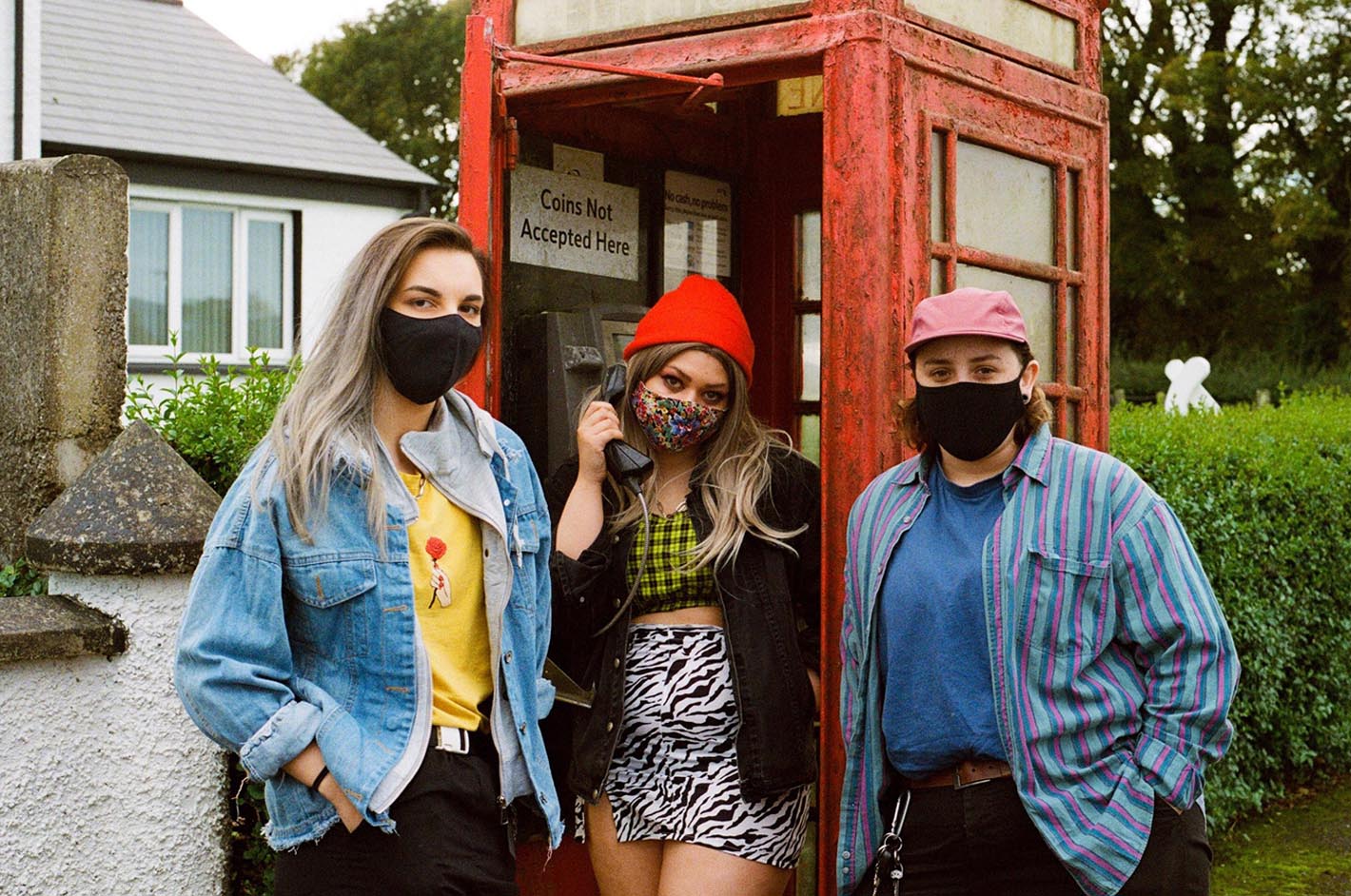 Event Details
Date: Thursday 7 October 2021
Doors: 7pm
Price: £8.50adv
Ages: 16+
Surprise You're Dead Presents Cherym x Cheerbleederz
Cherym
CHERYM Cherym are a three-piece from Derry in Northern Ireland with some seriously infectious songwriting credentials. Taking influence from The Smashing Pumpkins, Bikini Kill, American Football, PUP and Pixies, the trio formed after meeting in college over a joint love of garage rock, pop punk and a desire to be the biggest band in the world.
Starting out as a kick-back against the local music scene boys club, their relentless enthusiasm and boundless energy are the perfect antidote to the drudgery of life under lockdown—a very, very bright shining light for 2021 at the end of what's been a long tunnel.
Their self-released 2018 debut EP Mouthbreatherz racked up over 20,000 organic streams and garnered them fans all over Ireland, earning them slots at a number of prominent festivals and support roles for notable bands such as local legends And So I Watch You From Afar… and Fangclub.
They went on to win the 'Oh Yeah Contender' award at the NI Music Prize in 2019, which was sponsored by BBC Introducing, and Irish music bible Hot Press tipped them as one of their Hot For 2020 artists in their annual list.
The band released their latest singles 'Abigail' and 'Weird Ones' in May 2020, their most successful release yet, with support from both Spotify editorial playlists (New Punk Tracks, Punk Unleashed, Hot New Bands, Alt-Rocked) and national radio (BBC R1, BBC 6music, RTE 2FM, BBC Radio Ulster and more) with 'Abigail' debuted by Huw Stephens at BBC Introducing.
In February 2020, the band embarked on a series of dates with Yonaka, including sold-out shows in Dublin and Belfast, ending the year with 'Abigail' nominated for best single at the NI Music Prize in August 2020.
Facebook | Instagram | Twitter
Cheerbleederz
CHEERBLEEDERZ Put simply, Cheerbleederz are something on an indie-pop super group. Featuring members of Happy Accidents, Fresh and Finish Flag – they merge everything that's brilliant about DIY indie-pop, and in Faceplant, they released one of the most unexpected debut EPs of last year.
"Phoebe, Sophie and I all play in other bands, but we run in the same circles," explains guitarist Kathryn Woods—who also plays in punk quartet Fresh—of the bands inception. "Phoebe and I have toured together as Happy Accidents and Fresh, and Sophie is in a band called Finish Flag too, but we played in a band together briefly that was called Don't Die (Dean from Doe's project). Because we're all the only women in our main bands, we decided to make a band that explores being women together.
"All our writing has been collaborative and quite spontaneous, and because we're friends first and foremost, it all feels very natural and easy. We just want to have fun—that's why we're doing it! Our songs are vulnerable, sometimes quiet and sometimes loud. We're writing and making music together without any expectations and it feels very freeing."
Already boasting a fine pedigree of lo-fi underground hits between them, with their new project the trio have hit upon an instantly infectious brand of no-frills, melody-driven punk. Taking influence from the likes of The Breeders, Snail Mail, Dream Wife, Alvvays, Charly Bliss and Kississipi, their songs touch thoughtfully on the lived experiences of women and marginalised people.
Whether it's examining the mundanity of love on 'staying up late', sounding a proactive rallying cry for traditionally marginalised voices to believe in their art on 'don't hesitate', or the identifiable melancholy of 'thinking of you', cheerbleederz certainly seem to have found their own voices, and are using them loudly, proudly and in the honourable name of progress.