Big Image
+ Vega Rally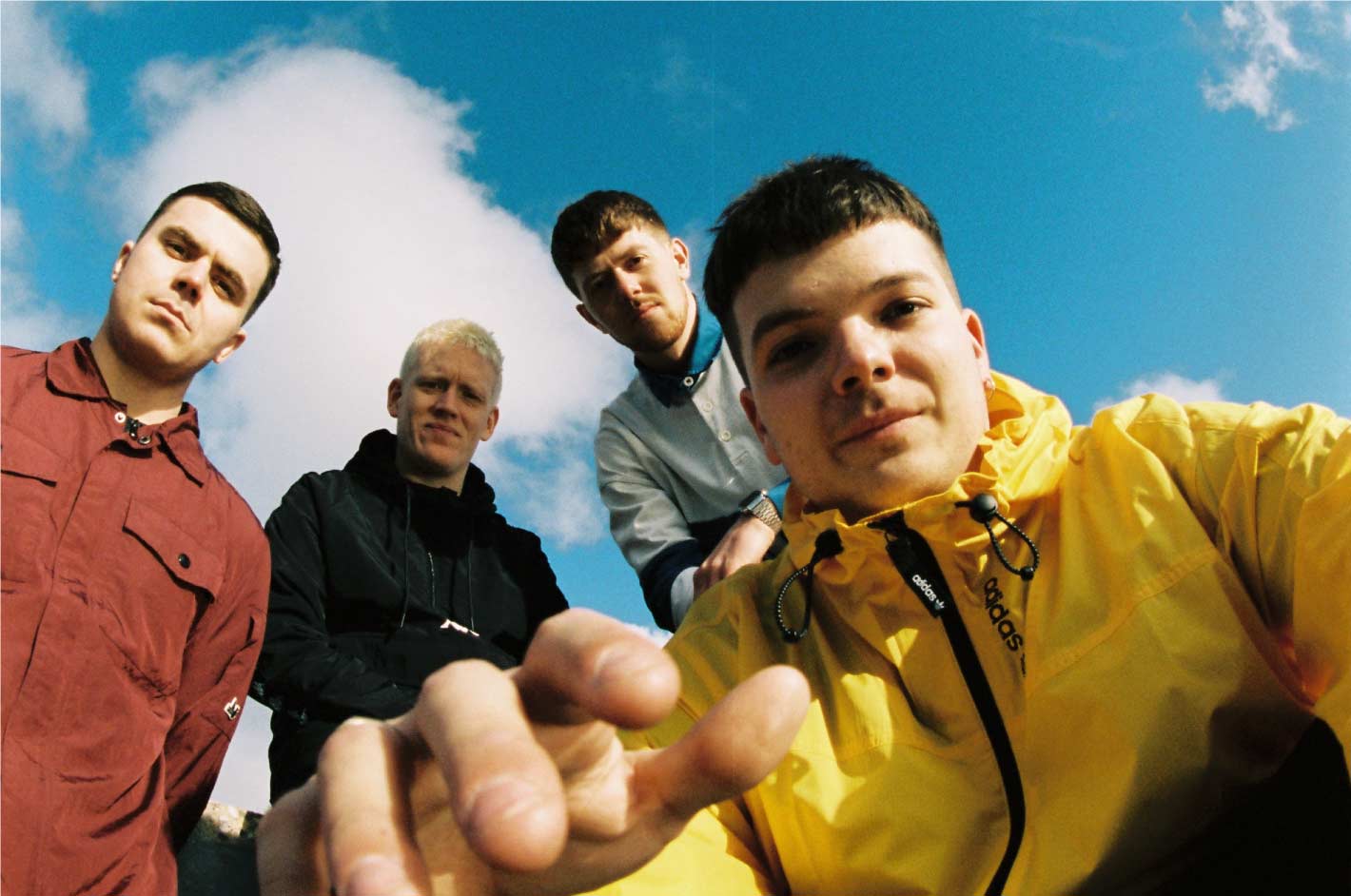 Event Details
Date: Friday 22 December 2023
Doors: 7.30pm
Price: £10
Ages: 18+
Big Image
Big Image combine the reverb-drenched piano of house, the propulsive breakbeats of drum and bass and the bubbling buoyancy of baggy to create a cocktail sound that is entirely theirs.
With smart, world-weary lyricism, and arms-around-shoulders sentiment, the Midlands four piece – composed of George, vocals; Luke, bass; Connor, guitar; and Seb, drums – make euphoric and transformative pop for the masses.
George and Luke are from Kidderminster and Connor and Seb from Worcester in the West Midlands. "But we always used to say we were from Birmingham when we were gigging," George says. "Because when you talk to people out of there and say you're from Kidderminster, they say 'where the fuck's that?'"
It's where they played their first tentative shows, as young teenagers growing up just as the city's successful B-Town scene – a loose grouping of '90s-influenced acts– was at the peak of its success around the early-to-mid 2010s.
"It was a really exciting time – the only problem was everyone copied that," George says of the scene today. "Every band in Birmingham was wearing Dr Martens, leather jackets, and had a middle parting with blonde highlights. It was very, 'If you don't like us, that's OK.' Which is why when we started gigging, I think people were like, 'hang on'. Because our thing was, 'No, you are going to fucking listen to us.'"
"It was a sharp turn," adds Luke.
They began performing under a previous name of Ivory Wave, landing support slots with bands such as The Sherlocks, DMA's and The Twang and building a considerable live following. The plan was to continue hammering the live circuit; heading up and down the country in the back of a transit van for the foreseeable future. That is until the C-word hit and the group was presented with a lockdown-induced opportunity. "We looked around at things and thought: 'We've got a bit of an opportunity here. Why don't we start afresh?'" says Seb.
With time on their hands, the four taught themselves how to produce, fine-tuning their knowledge of various bits of software, and building makeshift studios in their respective bedrooms. "We knew we weren't going to be able to get into a proper studio for a while and so we thought, if we can get everything finished ourselves, we might as well," Seb says.
Whereas before, the band – who write everything laptop first, full band second – struggled to articulate their myriad taste to producers, they now found themselves able to do it on their own.
"Having a massive palette of drums and samples and keys at your disposal – it's limitless," says George, excitedly. "People used to say to us, you sound like this or you sound like this. And we used to say, not really! Now, we're not restricted. We can get across the sound that we always wanted to."
"We've found the Big Image sound," confirms Seb, before Luke picks up. "It's about the vibe – about how it makes you feel."
With a change of name to reflect the band's refreshed confidence, the first taste listeners will be treated to is Parallel Love Affair: a Chemical Brothers-indebted lead single that pulses to a hook-laden outro which could give Dua Lipa a run for her money (the band confirm that they're fans).
The intention is to follow with an EP, one full of Saturday night anthems, digital-world isolation and lockdown paeans to the girlfriend. The hope? That it's melodic, magpie form of alternative dance will reach anyone and everyone.
"We've always said we'd love to hear our music played in a club," George says. "We want it to be as accessible as possible," continues Seb, while Connor picks up the theme. "There are a lot of young lads who are discovering and getting into Oasis. But there are also a lot of young lads who love grime and pop music. I'd love it if we could bridge that gap to make the type of music that both parties enjoy. You could say we're a guitar band because we have a guitarist. But I'd say we're leaning towards the pop side, so all kids can like our stuff."
Even if the plan works, and Big Image do manage to unite Britain, and the planet's, warring musical tribes – it's not like they'll stop there. 2022 will see the bands hotly anticipated debut album released, with more headline shows and major festival appearances
"We always joke that we could walk off stage at Wembley Stadium on a Friday night and on the Monday, we'd be ringing each other saying, 'What the fuck is going on, why have we slowed down?'" laughs George. "If anything, it means we're always hungry."
You know what? The world might just be hungry for Big Image, too.
Also featuring support from:
Vega Rally