Arch Femmesis
+ Baby Tap + TwoThousandAndLate + Beorma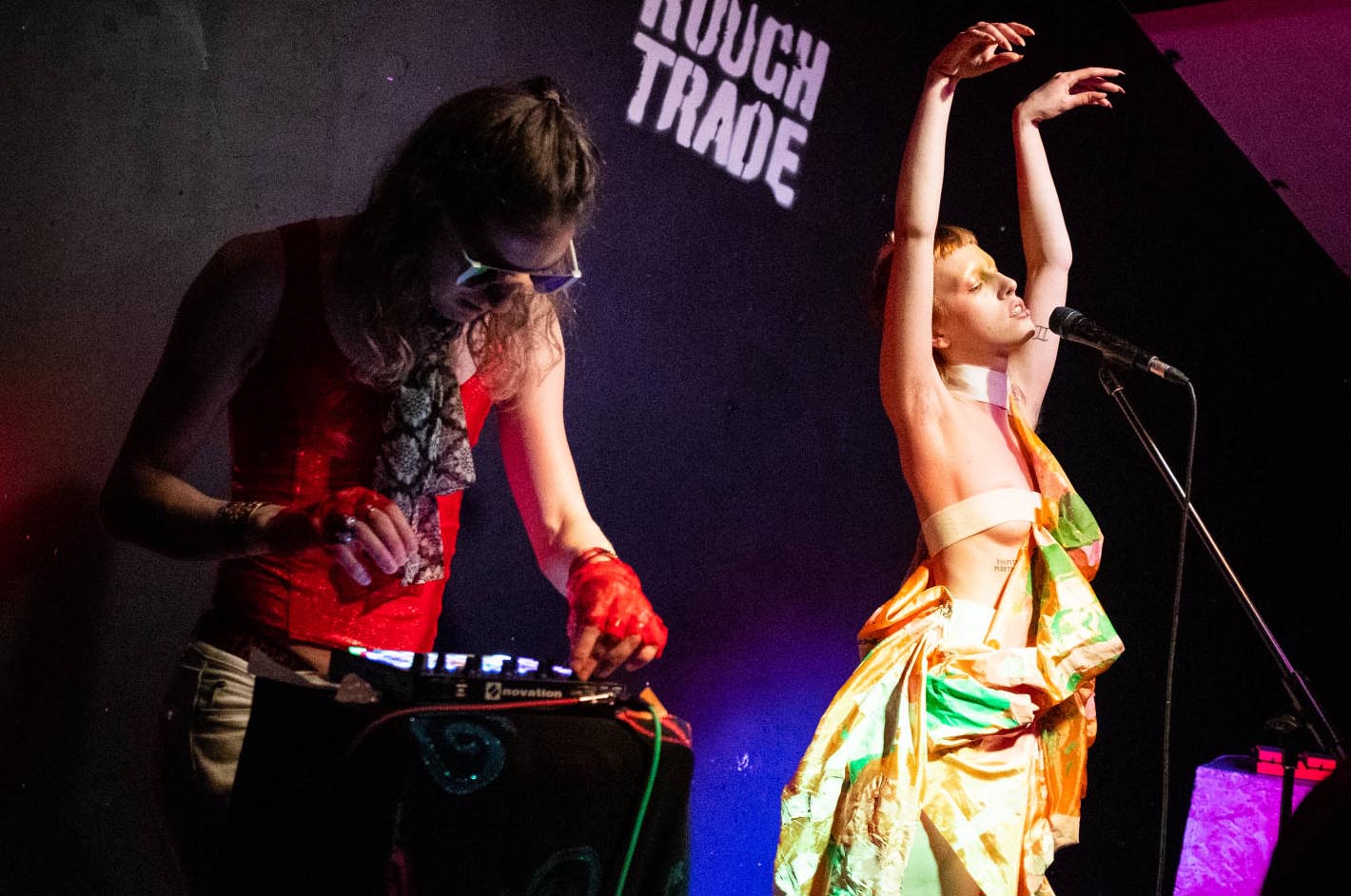 Event Details
Date: Friday 6 August 2021
Doors: 7pm
Price: £8adv
Ages: 18+
Indie Midlands Presents Arch Femmesis + Special Guests
Arch Femmesis
Birthed from Nottingham's underground queer scene, ARCH FEMMESIS are a Post Punk Art House duo fronted by renowned performance artist and fashionista ZERA TØNIN. Their blend of brooding, chaotic basslines with intense, psychosensual poetry creates an intoxicating mix that horrifies and hypnotises the audience.
Inspired by the aggressiveness of British punk and the eccentricity of New York Club Kids, they evoke a nostalgic nod to Queer dance culture but with a fresh facelift and chemical peel. The duo have been gaining rave reviews around the Midlands for their extrovert performances and DGAF attitude, combining art, fashion and music into an immersive electronic experience.
Their debut single SAPIOSEXUAL was featured on BBC Introducing East Midlands to much critical acclaim. This was followed by the Lockdown video to their 'Sassy, sonic art piece', VELVET THUNDER, launched through Soundsphere Magazine, and subsequently reaching the ears of Award Winning Producer, Marta Salogni (Björk, M.I.A), who praised the track during her IWD masterclass. Louder than War Magazine also featured the band in its Pick of the Best Line up, alongside Do Nothing, Witch of the East and Babe Punch. Journalist Amy Britton States: "Tonin is a born star; holding the crowd captive with a set that shifts into full performance-art mode. The acidic sharpness of their lyrical bite, infused with a gender agenda, is layered over a minimal synth sound in a contrast that works incredibly well […] their avant-garde stylings make them a major recommendation from me".
They have performed with Gothic Dream Pop artist, Tamaryn during her limited UK appearance on her 2020 European Tour, Dot to Dot Festival, Nottingham Pride, as well as other underground festivals across the North and Midlands. This year they will be supporting Lori (of Weekend Recovery) and Tokky Horror (featuring Zee Davine of Queen Zee) on legs of their forthcoming UK tour.
Website | Facebook | Instagram
Baby Tap
Baby Tap is the solo musical and visual project by Nottingham based UK artist and rapper, Avess Arshad. Hardcore and cyberpunk influences drive forwards a futuristic and chaotic mix of hip hop, electro-pop, industrial and rap.
Bandcamp | Facebook | Instagram
TwoThousandAndLate
The newest and coolest band on the Birmingham drag scene, made of iconic Suzi Looz and Lillith.
Beorma
Beorma are Tom & Ferns, an indie pop/R&B duo based in Birmingham. Tom is Birmingham born & bred whilst Ferns is originally from Portugal. Both Tom & Ferns have been members of separate bands but they found musical love together during lockdown and began to collaborate sending ideas back and forth online, eventually coming up with the seven tracks that make up their debut EP 'Virtual Emotionality' which came out the end of January.