Amy Montgomery
+ Che Aimee Dorval / Learn to Lie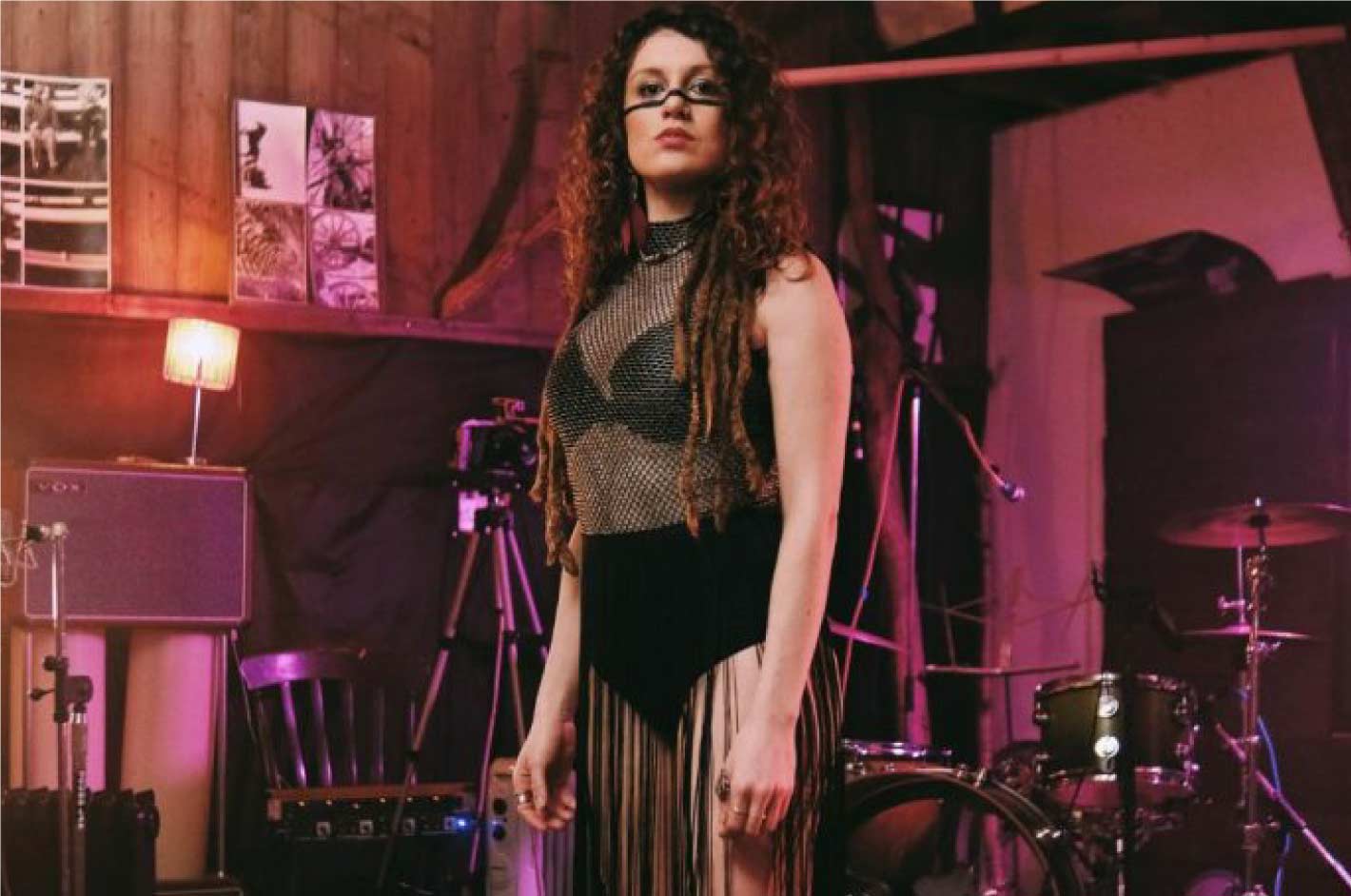 Event Details
Date: Saturday 28 October 2023
Doors: 7.30pm
Price: £10
Ages: 18+
Uncover Music Presents:
AMY MONTGOMERY

Amy Montgomery is a revelation,… this Irish singer-songwriter is poised to become an exceptional new voice in the alternative rock music canon. Uninhibited, raw and with a sound like no other artist of her generation, Montgomery has a rare power that distils personal pain into something visceral and liberating."- Independent, ones to watch
Nominated as 'Artist of The Year' in Northern Ireland Music Prize and tipped as 'One To Watch' in Independent Newspaper. 23 year old rock artist Amy Montgomery is a musical force of nature. She performs with great intensity on both guitars and keyboards. However it's her powerful voice and stage presence that really steals the show…Adorned in war paint and flamboyantly designed stage outfits, her fearless, infectious live persona will leave you in awe.
Regurlarly touring throughout Ireland, UK, Germany, Australia. Her vocals channel the spirit of Janis Joplin and Grace Slick whilst also acknowledging her all time favourite Alanis Morissette.
Festivals highlights so include Electric Picnic, Stendhal, Glastonbury, Cambridge Folk Festival Main Stage, Main Stage Shambala Festival, Black Deer Main Stage, Blizzarrrd Rock, A Summer's Tale, Rolling Stone Beach and Park Weekenders in Germany. Her music has a global appeal, and she was recently chosen as one of a select few artists to represent Belfast at One Young World Summit in Manchester.
Also Featuring
Che Aimee Dorval
 Learn to Lie