Alice Lily
+ The Cicadas, auryn & Brad Hunter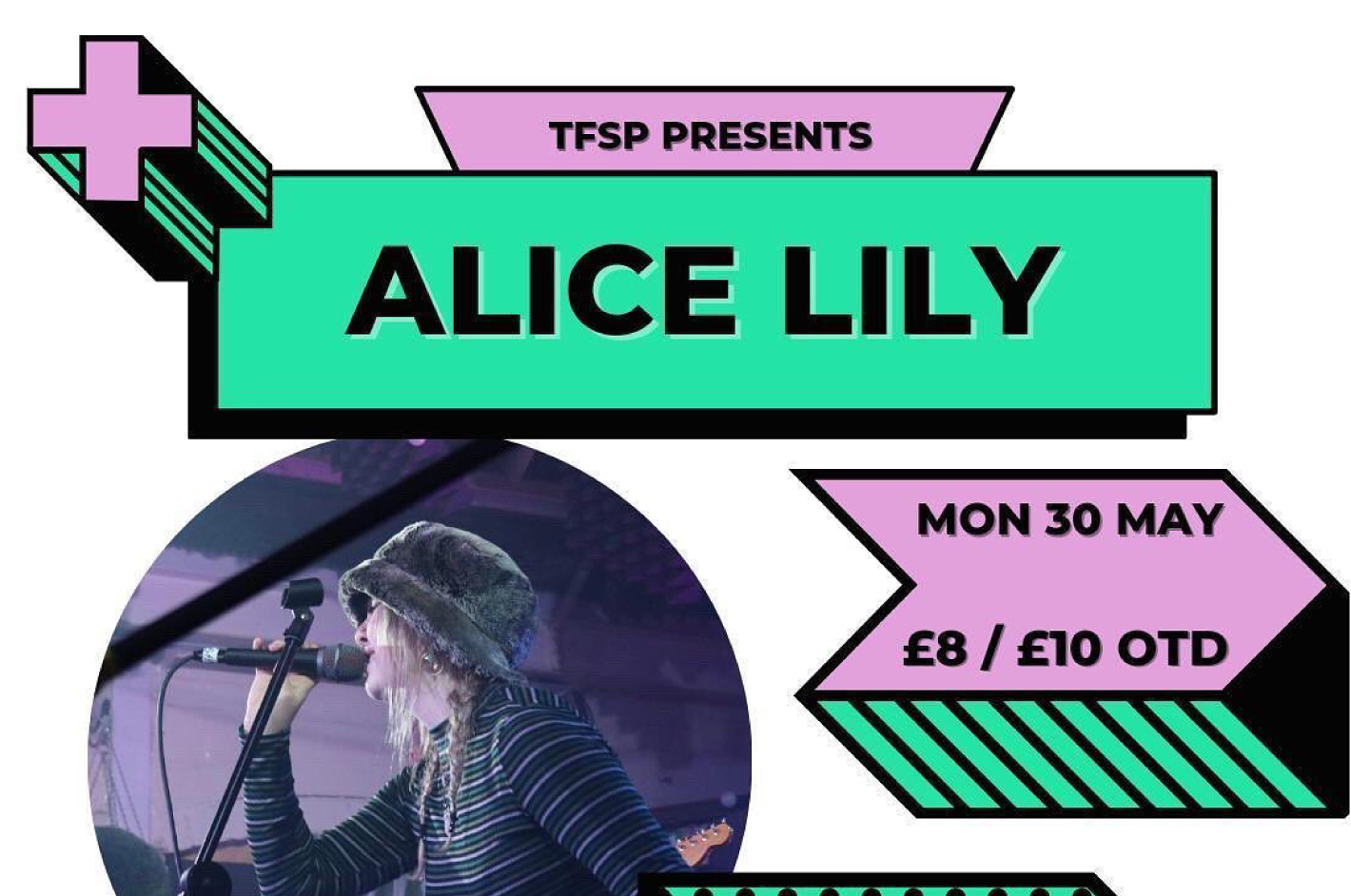 Event Details
Date: Monday 30 May 2022
Doors: 7.30pm
Price: £8
Ages: 16+
Alice Lily feat. The Cicadas, auryn & Brad Hunter
Alice Lily
is an up and coming solo artist/guitarist. Her style Is mainly indie rock, but experiments with different genres and has a broad musical taste. Alice's music is similar to to the likes of Declan Mckenna, Cavetown and Willow. Accompanied by her session band, she creates a unique and positive atmosphere for her audience.
The Cicadas are a new and upcoming 3 piece indie band. Formed in 2022 by three with the same name – Joe, Joe and Joe are ready to take on the West Midlands music scene with poise and mischief. Joe Jones on vocals and guitar, Joe Pyror on bass and backing vocals and Joe Lewis on the drums- hang on to your socks baby" 

---
auryn – acoustic indie vibes with a splash of classic emo – music to cry to, laugh to, dance to and run around a field with your best friends to (and maybe even mosh to)

---
Brad Hunter is a well established singer songwriter. He has been featured on BBC radio Shropshire and Hereford multiple times with his variety of songs. His sound is a combination of of indie artists like Biffy Clyro, Sam Fender, The libertines and folk/singer songwriters like Gregory Alan Isaakov, Benjamin Francis Leftwich and Jake Bugg.