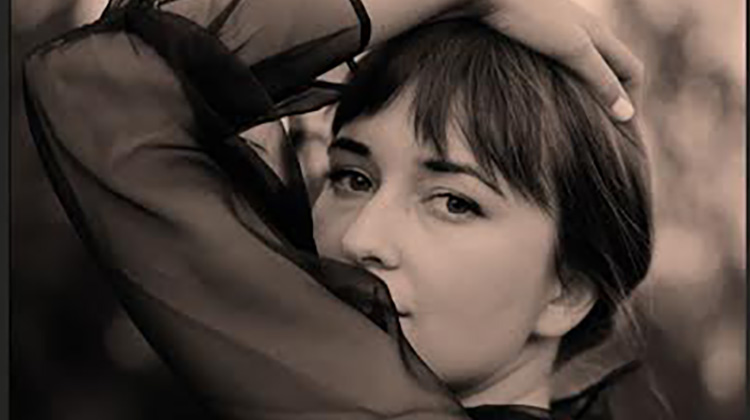 When love burst into being for Jess Williamson, it was a force so powerful that it seemed to redirect the sun, re-casting all of her life in new light. That's how she tells her story across Cosmic Wink — her third album, and first for Mexican Summer — all of which came together in the midst of a series of transitions in her personal life.
In 2016, after living in Austin on and off for a decade, she left her home state of Texas for California. Deeply inspired by the move to Los Angeles and the bliss of new love, she rented a back house from an actor friend who was away on a movie and started writing the songs that eventually became Cosmic Wink. As she wrote, her beloved dog Frankie began going gray with old age.
All three of these seemingly dissimilar streams intersected to give Cosmic Wink a unified sound and feel. The openness of LA — and confronting the downbeat nature of her older songs while performing to hushed European crowds — challenged her supposition that "heartache, depression, and sadness" were "the only way to make interesting music," as she puts it.
Throughout the album's nine songs, Williamson's love spills from her, readily, in poetic exhalations. "This love predates my name and my face and my age," she sings in "Awakening, Baby." "I can feel your heart / Or is it mine / Or is it ours?" She and her partner weave together in a kind of cosmic enmeshment — now they're one person, now they're two again — but she always sounds like an individual in possession of herself.
Cosmic Wink is out nearly seven years to the day after playing her first solo show — another quiet synchronicity. "I don't feel like I've made it," she says. "I feel like I've opened the door and walked through it." On the other side? Everything the light chooses to illuminate.
Jess Williamson Links: Website | Twitter | Instagram 
Jess Williamson + Special Guests will play The Sunflower Lounge on Wednesday 10th October 2018 at The Sunflower lounge. Tickets available here
Watch the video for 'Wild Rain' below: