The Royston Club
+ Roma Cove + Chasers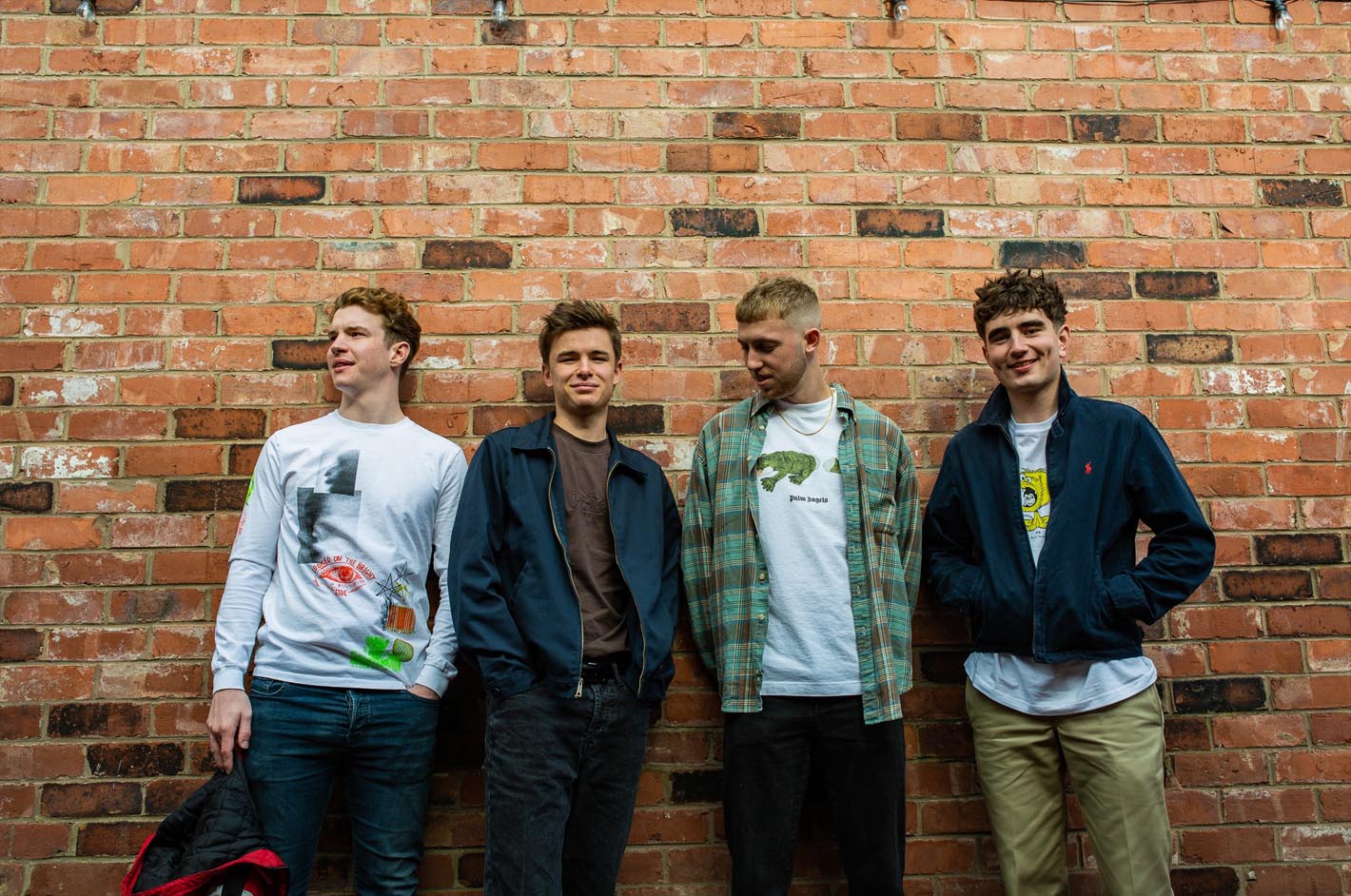 Event Details
Date: Thursday 5 August 2021
Doors: 7pm
Price: £7adv
Ages: 16+
Sonic Gun Presents The Royston Club + Special Guests
The Royston Club
The Royston Club are a four-piece indie band from Wrexham, North Wales consisting of Tom Faithfull (lead vocals and rhythm guitar), Ben Matthias (lead guitar and lead song writer), Dave Tute (bass) and Sam Jones (drums).
Tom, Ben and Dave started playing music together in 2017, then added Sam on drums in 2019 to create The Royston Club. They were only together a few weeks when they self-recorded and released 'Shawshank' which took off with over 235,000 streams on Spotify.
Singles 'Waster' and 'Kerosene' followed, and 400,000 streams later the band headed to the famous Parr Street Studios in Liverpool to record their debut EP 'This State I'm In', marking their most accomplished work to date. A physical release on 12" vinyl followed with hundreds of copies selling in a matter of days.
The band went back to Parr Street Studios in August 2020 and teamed up with fast-rising producer Alex Quinn (The Blinders, Spinn, SPQR), and recorded four new tracks. The first single 'Mrs Narcissistic' is set for release on 13th November 2020, with mastering duties by Robin Schmidt (Blossoms, Sports Teams, Vaccines).
Website | Facebook | Instagram
Roma Cove
Formed in 2018, Roma Cove are a 4 piece indie/alternative band inspired by Catfish and The Bottlemen & Circa Waves, comprised of Lewis P, Tom, Lewis M and Joel. Their debut single "Stuck in My Mind" which also featured bonus track "Just For Laughs" was released in May 2019. After earning local recognition supporting acts such as Oddity Road & The Seamonsters and performing on the launch night for The Future Sound Project, they played their first headline gig in May 2019 to a packed out show at The Sunflower Lounge. The band continued to play packed out shows in Birmingham, including supporting Voodoo's for nationwide promoter This Feeling & co-headlining at the O2 Institute Birmingham.
Facebook | Instagram | Twitter
Chasers
Chasers are a young, energetic indie rock four piece based within the West Midlands. Performing originals fused with glistening lead guitar tones and lively rhythmic sections, combine to aid catchy singalong melodies and relatable lyrics. The group released their debut single "No Other Way" in February 2021, which has since catapulted them onto the Midlands music scene. The track found success reaching number one in the iTunes Alternative Charts and also peaked at number 37 in the iTunes Top UK Chart.