WEST THEBARTON + SUPER LEMON DAYS + FUN SPONGE
Event Navigation
West Thebarton
Led by charismatic leader figure, gravel-voiced frontman Reverend Ray,
West Thebarton
has catapulted into bars, bills and best of lists. Of late these blokes and lady are on a good wicket in the touring department, selling out their recent 7″ headline tour, playing with fellow Adelaidians
Bad//Dreems
and sharing stages with
Courtney Barnett, Cloud Nothings
and
King Gizzard
. They dug deep with a memorable showing at BIGSOUND 2016, and landed an Unearthed slot at Groovin' the Moo. 
These guys and gal are, like, really from Adelaide. This allegiance saw 'em nominated for a whopping SIX South Australian Music Awards last year, including Best Release and Best Song. Headlining a UK tour in August, catch them in an intimate atmosphere, as they will be playing at Leeds and Reading Festivals next!
"You need to see this band live" – Lachie Macara (triple j)
"One of a few great Australian acts doing guitars and grunge right." – Pilerats
Watch their cover of 'Florence + The Machine 'You've Got The Love' below:
---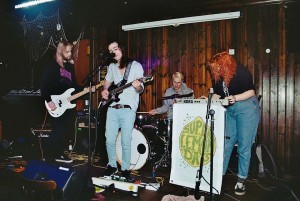 Super Lemon Days 
Weekenders, Festivals, music fresh from the studio and an array of performances lined up around the UK, Midlands four piece Super Lemon Days are a force to be reckoned with.
The slacker-rock band from Burntwood, Staffordshire have created something unique and fruity in the UK's current music scene.
Their recent release 'It's Me, Satan' is a 5- song dynamic EP featuring influences from bands such as The Cure, Queens of the Stone Age and LCD Soundsystem.
Super Lemon Days Links: Facebook | Instagram | Bandcamp
---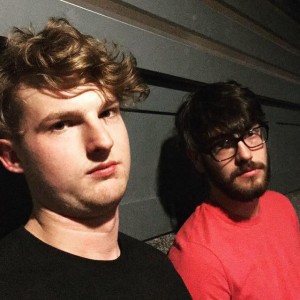 Fun Sponge  is a funky rock music band from Coventry. They are best described as rock music for kids who cry after sex. They played with the likes of Eat me and Institutes. Check their debut EP called 'Get dominated' on Spotify.