SWIM DEEP + WOLFGANG HARTE + DJ SETS
Event Navigation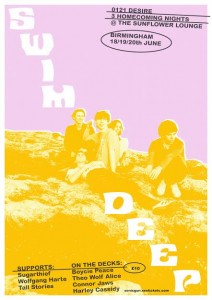 Birmingham four-piece Swim Deep play melodic, guitar-based rock that belies the influence of '80s dream pop and '90s shoegaze. Swim Deep signed with Chess Club in 2012 and released their debut single, "King City." Several singles followed and helped garner press interest as well as a growing fan following. In 2013 Swim Deep released their debut full-length album, Where the Heaven Are We, which peaked at number 20 on the U.K. albums charts. In 2015 Swim Deep returned with their sophomore full-length album, Mothers. Showcasing a more psychedelic, gospel, and acid house-influenced sound.
Swim Deep Links: Website | Facebook | Spotify
Watch the official music video for 'Honey' below:
---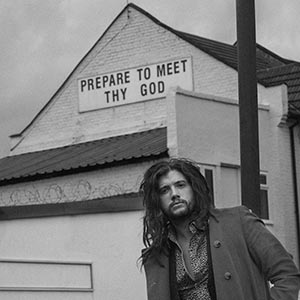 Wolfgang Harte's decision to return to writing and performing music came in the wake of losing his Mum in 2017. His song-writing provided a channel for his grief and helped him tackle the issues of Life & Death & Family which exploded all around him during that period.
Harte's music is born of deep, personal lyrics and driving, euphoric soundscapes which capture the volatile atmosphere in which the songs were written.
His first live shows came in summer 2018, supporting Peace on their third album tour of the UK. With the help of a backing band, comprised of good friends from other groups, Harte debuted these songs with passionate, energetic performances around the country, the biggest show being at the London 02 Forum.
Following the tour, Harte continued his song-writing journey and began playing solo shows toward the end of the year. Kicking off 2019, he retreated to the isolation of a farm in Hereford to record a fresh set of demos before returning to the stage for a solo show at The Garage, Islington March 1st and at The Water Rats, London, April 19th.
Wolfgang Harte Links: Facebook | Instagram | Spotify
Watch and listen to 'Every Single Red Light' below:
---
Plus dj sets from
Boycie Peace
Theo Wolf Alice
Connor Jaws
Harley Cassidy