PAPER CASTLES + MVNICH + CELLAR DOOR + WEAREBOHMEN
Event Navigation
The self proclaimed "Worst band in the West Midlands". A group of angsty, angry youths trying to blend post-punk and indie music through a mix of heartfelt and satirical lyrics. Paper Castles first emerged in the West Midlands scene in 2017, releasing their debut single "Cold Hard Floor" in 2018, one of the lighter tracks from the four piece. If you're a fan of Idles, The Streets, King Krule and everything in between those, odds are you'll enjoy a Paper Castles set.
Paper Castles Links: Facebook | Instagram | Spotify
---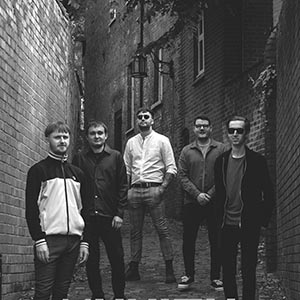 The second band are Mvnich, a bunch of youngsters with short hair and big, big slabs of noise. The first songs vocal is whiney with hard drums and big bass, it's grinding, lurching music which alongside the vocal has a Nomeansno vibe. That is of course an immense compliment. It's ace as the vocal is at odds with the music and that's why it works. The music, twists, turns and spasms into jazz interludes. It swings around, moves sideways and then trips over its untied shoelaces. They move to a punky groove and sound like they should be on Alternative Tentacles, interesting, hard and twisted.
Mvnich Links: Facebook | Instagram | Spotify
---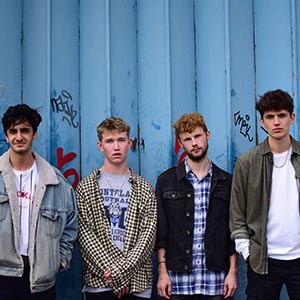 Hailing from Birmingham, Cellar Door area creating an all new breed of Indie, Punk and Rock all rolled into one package.
Having released their debut single earlier this year, Cellar Door forge poetic lyrics focussing on self-image with ambient, anthemic
instrumentation for an all new flavour of music to dance, cry and shout along to.
Cellar Door Links: Facebook | Instagram | Spotify
---
Wearebohmen are an indie rock band with punky vibes.