LAFAYETTE REGENCY + HANDWAXX + THE KIDDIWINKS + BRASS HIP FLASK
Event Navigation
As they used to spend too many electric nights wandering boulevard Lafayette in Clermont-Ferrand (known as the french capital of rock'n roll) JP, Arthur and Clément founded Lafayette Regency, with the same will to bring their french touch overseas. The sound of former Heming Wave has become louder, the (forbidden) fruit of a night of passion between Dead Weather and Black Rebel Motorcycle Club, possessed by the spirit of The Verve.
Lafayette Regency Links: Facebook | Instagram | Spotify
Watch the official music video for 'In My Lasso' below:
---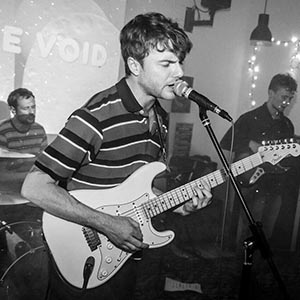 Handwaxx are a three-piece psychedelic indie band from Birmingham, West Midlands.
Handwaxx Links: Facebook | Twitter | Spotify
Watch and listen to 'Show Me, Tell Me' below:
---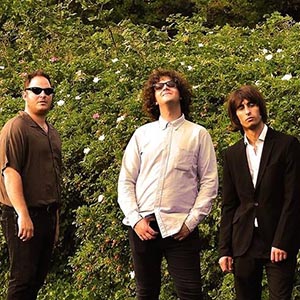 The Kiddiwinks are a rock band based in Willesden, London, UK. The band was formed in the summer of 2016 by two boys, Seph and Fab, who first met in a flat in Willesden Green and happened to share the love for 90's and 60's British rock music.
In the beginning the two were an acoustic guitar duo. Later on, around February 2017, they found a guitarist called Dan and so Seph moved to playing the electric bass in the band and the three of them started working on more electric stuff.
In May of the same year, Dan leaves the band due to leaving the country and the band goes back to being a duo.
In August 2017 they finally meet a drummer, Alex, who joins the band and the line up is in the end a trio again.
They shut themselves in Seph's room in November to compose and arrange some new music with the goal of recording an EP in late March 2018.
They walk in the recording studio in February 2018 and they finish recording the four tracks in late March.
A snowy day of February they go the Willesden Salvage antique shop and take pictures of as many statues, objects, artworks as possible and they make it into a collage so creating the artwork
In particular, one of the objects was a rocking horse presenting the manufacturer's brand on the red saddle saying "Wicksteed Leisure" and that's where the inspiration hit and they decided to call it "Wicked Leisure" by removing three letters in the artwork post-production.
The Kiddiwinks Links: Facebook | Twitter | Instagram
Watch the band perform live below: