COCAINE PISS + SUE + BAD GIRLFRIEND + DEAFS DOOR
Event Navigation
Cocaine Piss hails from Liège, Belgium. This female fronted punk band is the best thing the city has delivered since Hiatus.
Simple, fast, effective, aggressive yet loving, their style is like being asked out on a speed-date in the middle of a highway with 20 minutes to bust out your quickest dance moves.
Get ready for the GlitterShitStorm!
Cocaine Piss Links: Facebook | BandCamp | Spotify
Watch the official music video for 'My Cake' below:
---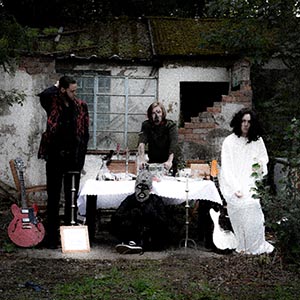 SUE is a Noise Rock/Post-Punk/Punk Rock band from the West Midlands, England. Known for their wild perfomances and scratchy DIY punk sound, they have been parading around their local scene with confidence and an obvious passion for what they do. Their wails and whines, their distorted tones and frantic rhythms will grip you from start to finish. They embrace the chaos that lies within all creativity, using it to fuel their fire and allows them to be the best they can be. They love what they do and have a fantastic time doing it.
Listen to 'Gotta Gotta Gotta' below:
---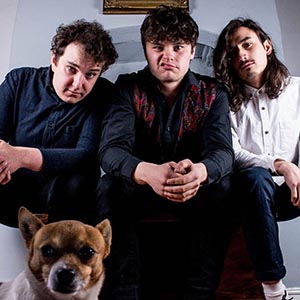 Bad Girlfriend is a 3 Piece Garage Rock band hailing from Birmingham, UK. The band is composed of Connor Hemming, Richie James and Billy SK. With various influences from The Stooges, Black Flag or Led Zeppelin, to name a few, Bad Girlfriend is ready to take over the Birmingham scene.
Bad Girlfriend Links: SoundCloud | Facebook | Spotify
Listen to 'Idiots' below:
---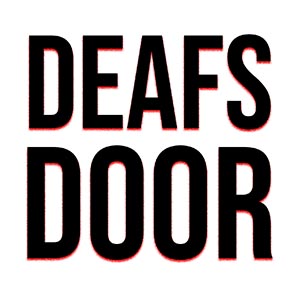 In world full of avocados, anxiety ridden snowflakes and a burning urge to to take offence and push personal agendas on others, one band seeks to address all this with a heavy yet melodic injection of riffs and captivating lyricism. With songs written about a mix of life experiences and the mass dissatisfaction of today's modern world, they strongly raise a middle finger up to society and its outdated structures. Time is running out. 'knock knock' you're on Deafs Door.
Deafs Door Links: SoundCloud | Facebook | Spotify
Watch the official music video for 'Wired Up' below: