BUGEYE + LIQUID CHEEKS + MAXIMUM ZERO
Event Navigation
Super sonic power chord punk mash up of Blondie Vs. Pixies – Bugeye are a London 4 piece disco punk band.
If Debbie Harry, Jimi Hendrix, Kate Bush, & Keith Moon had been kidnapped by vegan aliens & bred, sometimes being tortured with hot poky things, in the pursuit of the ultimate rock & roll sound, the result may have sounded a little like this. Blending cherry-liqueur lyrics, bubblegum-kneecap bass electrics, goth-heavy drum compactions & hi-rise guitar sculptures, maybe one day all music will sound this good. But for now Bugeye stand alone.
Bugeye Links: Website | Facebook | Twitter 
Watch the official music video for 'Disco Dancer' below:
---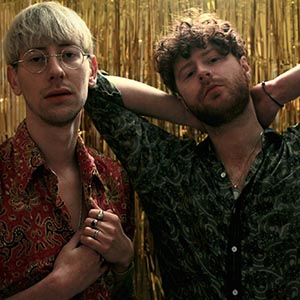 Liquid Cheeks
is the love child of Gregory Clarke and Ben Ollis Gibbs. After playing in bands across Birmingham for the best part of a decade, Liquid Cheeks came to life in July 2018. With two tracks released that were recorded in their kitchen, Liquid Cheeks played their first live show in September 2018 to a sold out Birmingham crowd.
Watch the official music video for 'Fite' below:
---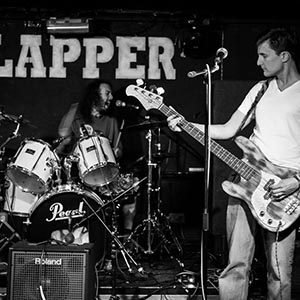 Formed in 2012, Maximum Zero have gone through several lineup changes before getting bored of finding new band mates. So instead, they decided to go it alone. Together. We use drums and a bass with loads of pedals to make the kinds of songs which leave you wondering what you've just heard and unsure whether you like it.
Come and see them to work things out for yourself!
Maximum Zero Links: Facebook | Twitter | SoundCloud
Watch and listen to 'Cold and Alone' below: