BETTER DAYS + VICTORY LANE + RUBIO + DXWNSIDES
Event Navigation
Better Days are a pop punk band based in Newcastle Upon Tyne, England. The band have been described as a fresh new take on pop punk which combines all the elements of the early 2000s era and the upcoming new breed.
Since forming in late February 2016, they have built up a strong and dedicated following. Because of this they have been able to share the stage with bands such as Mayday Parade, Less Than Jake, Seaway, Boston Manor, Trash Boat, Broadside, WSTR, The Gospel Youth, Homebound, Milestones and many more others in sold out 2000 capacity venues. Amongst this, the band have been featured on many online and physical publications, most prominently Rock Sound Magazine. In May 2017, Better Days won the opportunity to open Slam Dunk North's Breakout Stage via a fan voted competition through Rock Sound, beating hundreds of other competitors. 2017 also saw the band tour with Victory Record's Abandoned By Bears before heading into Steel City Studios to record their debut EP with Phil Gornell (Bring Me The Horizon, All Time Low).
2018 started with a bang as the four piece opened for The Bottom Line in what was their biggest tour to date. With the release of their debut EP impending, a tour with Fearless Records' Milestones, their first headline tour and shows with bands like Mayday Parade, 2018 looks set to be a huge year for Better Days.
Better Days Links: Website | Facebook | Spotify
Watch the official music video for 'A Lesson in Struggling To Cope' below:
---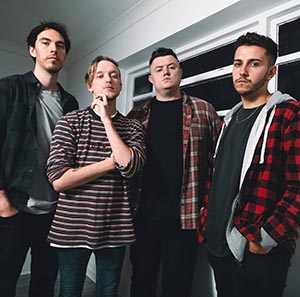 Victory Lane is a pop punk – Alternative rock band hailing from Birmingham / London.
They were formed in 2015 and since then they've been busy finding a unique take on the pop punk genre. Balancing catchy upbeat chorus hooks with gritty, emotional & meaningful verses, to create a roller-coaster experience for their listeners. They really want to take them on a journey, not knowing what to expect next. 
They've had the pleasure of playing shows all across the UK with the likes of and not limited to (In Her Own Words, For The Win, Homebound, Woes) during which they've gained a following of very determined thoughtful fans. ( VLARMY ) whom they entertain through the means of livestreams, and get them involved in various exclusive content. 
They have released and toured their first EP (Louder Than Words) through Speaking Tongues Records last year, which was a stepping stone for writing and led them to gain experience going forward. ("4 tracks of pop punk perfection" Mosh.com) 
They have just come out of the studio (Longwave Studios) working with the legendary Romesh Dodangoda (Bring Me The Horizon, Trash Boat, Don Broco, Bullet For My Valentine etc) on their 2nd EP. This being a 6 track EP where we feel we've recorded 6 very different songs, with enough diversity to please everyone.
 Victory Lane Links: Website | Facebook | Spotify
Watch the official music video for 'Can't Let You Back In' below:
---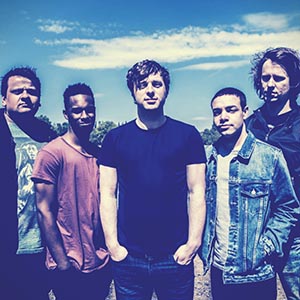 Birmingham band Rubio formed in November 2015, their style is one that spans many genres, their sound is visceral, moody and ambient. Each Rubio song has its own identity and story, at times fast paced and energised, at other times ballad-like and melodic. Rubio aim to engage their audience, through dynamism, changing moods and story-telling.
2016 saw Rubio supporting the Progressive Metal band "Dorje" at The Station in Cannock and headlining O2 Academy 3 in Birmingham. Among other performances so far in 2017 Rubio have supported alternative rock band "Freeze the Atlantic" at The Sunflower Lounge in Birmingham with many more dates to be announced.
Rubio Links: Facebook | Twitter | Spotify
Watch and listen to 'Afterglow' below:
---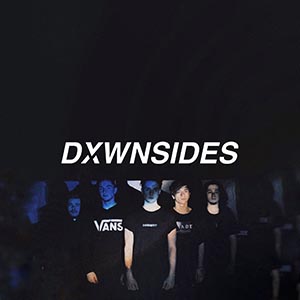 Formed in 2016 as a Pop-Punk band, DXWNSIDES have since evolved into a band whose sound bears more of resemblance to Melodic Hardcore. Their self-titled debut album was written by vocalist Chris Gallagher and ex-guitarist Utkarsh Nayyar, before joined by drummer AJ Maclean, and guitarist Luke Millard.
Following a line-up change at the beginning of 2018 with Ben Hunt (Formerly of Upswing) and Zac Charlesworth (of Solo Acoustic Project THXRNS and Formerly of Input Havana) replacing outgoing Guitarist Utkarsh Nayyar and Bassist Cameron McCormack respectively, their music took a stylistic change and evolved into something more mature, with the band exploring ambient and heavier sounds to create a dreamier style that is noticeably different from their earlier work.
Since then, the group has started work on new music that explores love, loss and anger, all through the context of mental health and the feeling of never being enough.
DXWNSIDES Links: Facebook | Twitter | Spotify
Watch and listen to 'Bleed' below: