BEESWAX + INFINITE SAUCE + EMPIRE + THE MOOD + THE OFF BEATS
Event Navigation
Beeswax are a four piece formed in Redditch way back in '16. Their music is psychedelic freakout of doom tinged riffs and angst filled shouts. After their debut EP release 3 years ago, they're back with new vibes angrier sounds and more carnage.
Beeswax Links: Facebook | Twitter | Spotify
---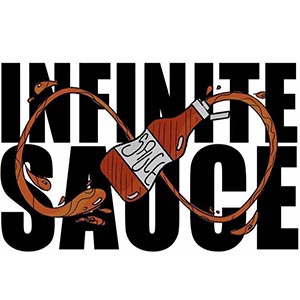 Infinite Sauce are a young Midlands-based band of students with a sound that is reminiscent of 80's era indie rock and jangle pop with a funky twist; they bring together people who are rediscovering the sound they used to love and people who are discovering it for the first time, old and young. They formed for a school project, and then carried on to write some real quality saucy originals; and give their own crowd-pleasing twist to a few covers – going on to win a Midlands region Young Band of 2019.
There are five people rocking in Infinite Sauce: two girls on bass and guitar; and three guys on guitar, drums and vocals – but they like to mix it up on a few songs and swap instruments. They never fail to bring a youthful, energetic vibe to any stage they play to entertain the audience, so have quickly started to build a dedicated fanbase of the sauciest people.
Infinite Sauce Links: Facebook | Instagram
---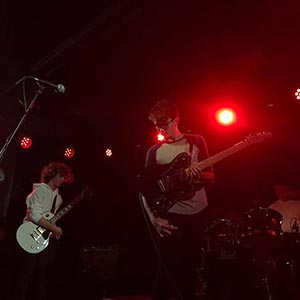 Empire is a band made up of four teenagers from the West Midlands, who play indie/alt rock in various locations around the region. The four members are, Rob at the front, Sonny on bass, Liam on Lead Guitar and Mikey on drums met at school and have since enjoyed playing covers and writing original tracks that are soon to be recorded.
Influenced by the likes of Catfish and the Bottlemen, The Hunna, The Kooks and The Killers, they hope to have many more opportunities to do what they love.
Empire Links: Instagram
---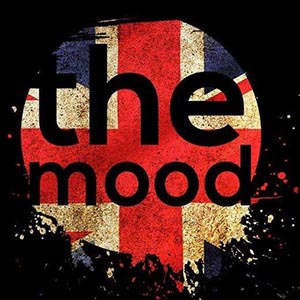 The Mood is a small indie/ rock band from Birmingham. They have played at many venues, including pubs, clubs and the Cavern Club in Liverpool. The four lads from write their own tunes relevant to the world around them.
The Mood Links: Website | Facebook | Instagram
---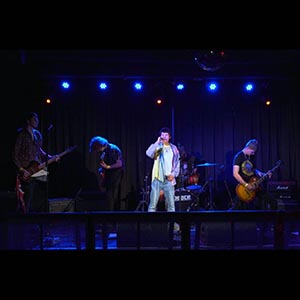 The Off Beats are a young punk band based in Lichfield. Made up of Owen (vocals), Ben (lead guitar), Max (drums), Brandan (bass) and Devon (rhythm guitar), they formed the band at college in late 2017. They love putting on high energy performances. They all love different styles of music so the songs they write have something for everybody. Their main influence is punk music. They started to form fully in 2018 creating a sound of their own and played a few local gigs. This is where they first started to realise that they have a distinctive style. They have two singles out and an EP fast approaching.